Hollywood won't be at the 2022 Golden Globes
The Golden Globes, a ceremony which aims to award American film and television awards, have been held annually since 1944 by the Hollywood Foreign Press Association (HFPA).
These are the television equivalents of the Oscars (for film), Emmy Awards (for television), Grammy Awards (for music) and Tony Awards (for theatre).
They constitute, with the Oscars, one of the main cinema awards in the United States.
Only this year, the 2022 Golden Globes will look a little different this year. As we have already reported, the last ceremony, which took place on Sunday, January 9. This ceremony will not include a red carpet or television broadcast. And, as confirmed by Variety magazine, many actors boycotted the ceremony.
The circumstances surrounding this year's Globes stem from ongoing criticism of the Hollywood Foreign Press Association (HFPA). In particular the organization's lack of diversity, both internally and among the names nominated for the awards.
The Hollywood boycott last year ultimately led NBC to decide to drop the Globes from its television schedule. As it stands, the ceremony this year will not be shown anywhere, either on TV or livestream. The announcement of the winners will be done via social networks.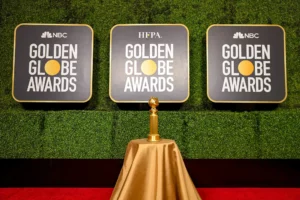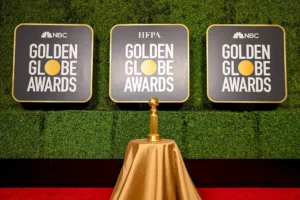 Where does the Golden Globes boycott come from?
In February 2021, the Los Angeles Times published an article about the HFPA which addressed reports of "ethical breaches". The Times noted that there were no black journalists among the organization's 87 members at the time – a detail that is pointed out by other critics over the lack of diversity among the nominations.
The 2021 awards came under particular scrutiny for their nominations, which did not include several notable black-led projects that year. In April 2021, former HFPA president Phillip Berk was kicked out of the organization after he forwarded an email to fellow association members calling the Black Lives Matter movement a "racist hate group." The Times received a copy of the thread, in which other HFPA members called Berk's initial email "racist" and "despicable."
The Golden Globes response
Following the Times' accusations, which sparked a lot of outrage, the HFPA took steps to overhaul its organization. In May, the organization pledged to increase BIPOC membership, with the goal of increasing its membership by 50% over the next 18 months, with a focus on diversity and inclusion.
The group also implemented reforms to limit and restrict gifts or promotional materials offered to members by studios or advertisers. These new statutes were approved in August 2021.
In a statement, NBC shared that they hope it will be possible to resume broadcasting the awards in 2023.