60 pregnancy phrases for status that show the beauty of this moment

Pregnancy is a magical moment because a little being starts to grow inside of us. Those 9 months seem so long and so fast at the same time and make the anxiety about the baby's arrival only increasing. We made a selection of pregnancy phrases for status. Check out and share all the emotions of being pregnant on social media!
Pregnancy-to-status phrases that reveal the wonders of generating a life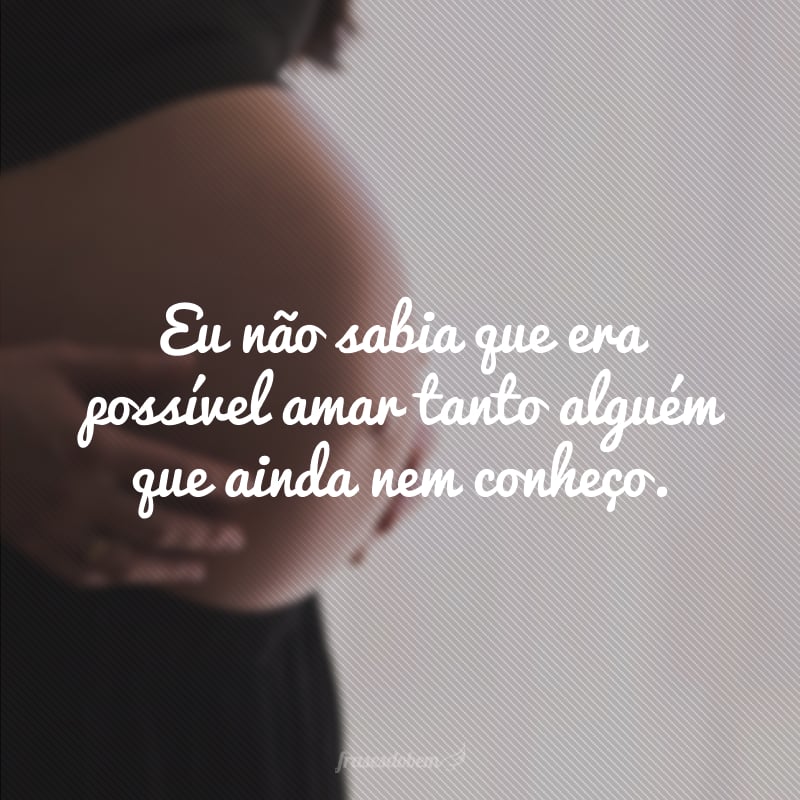 I didn't know it was possible to love someone so much that I don't even know.
Marianna Moreno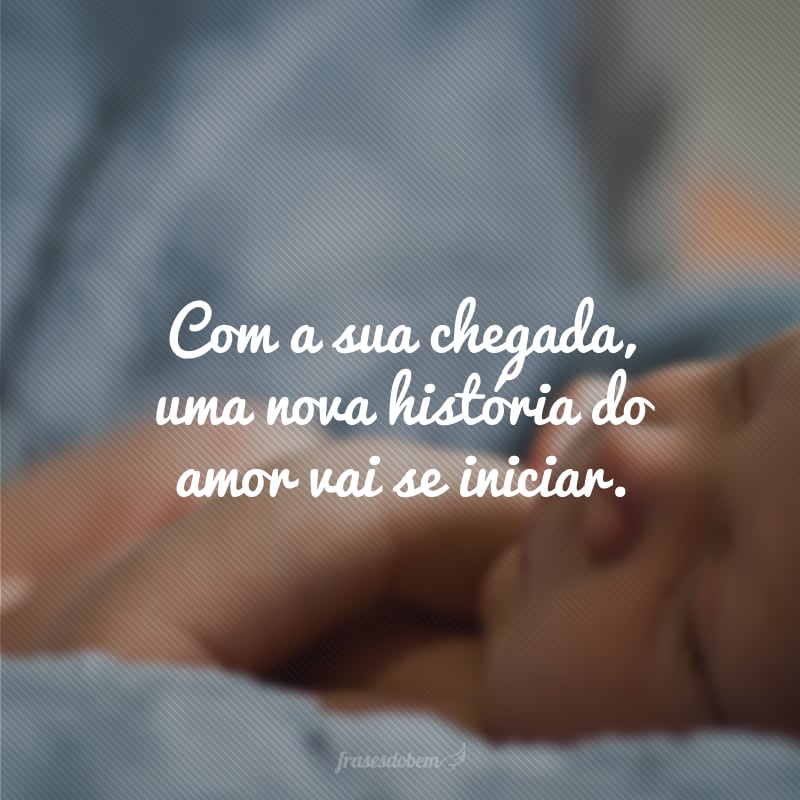 With your arrival, a new love story will begin.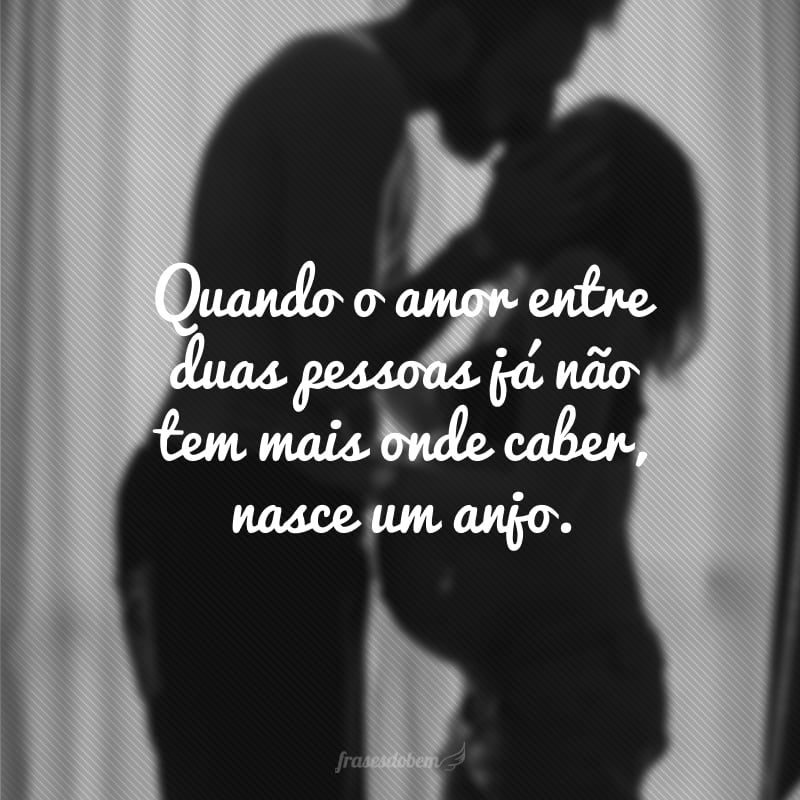 When the love between two people no longer has a place to fit, an angel is born.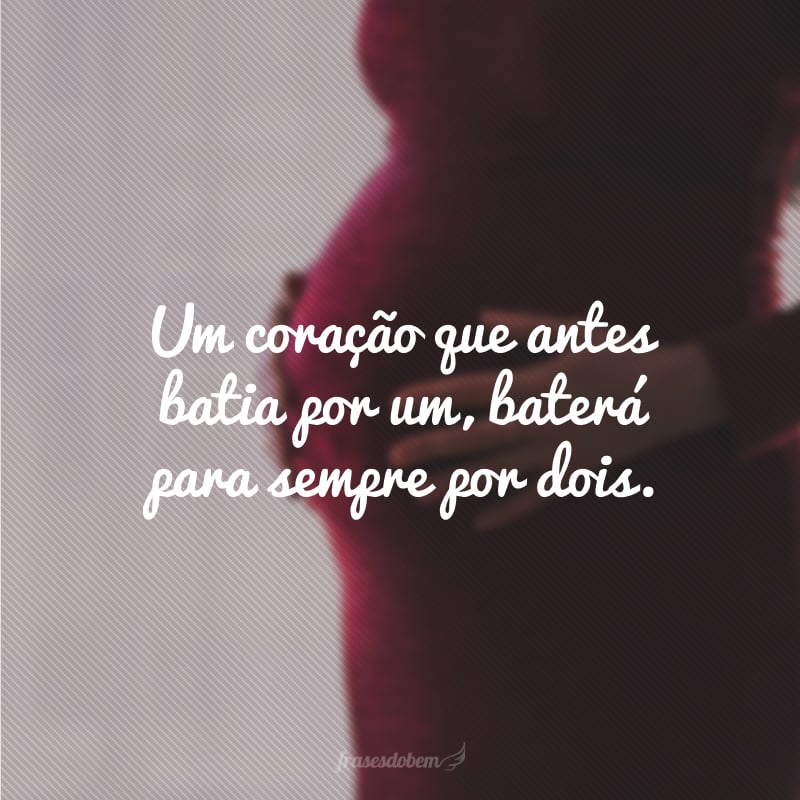 A heart that once beat for one will forever beat for two.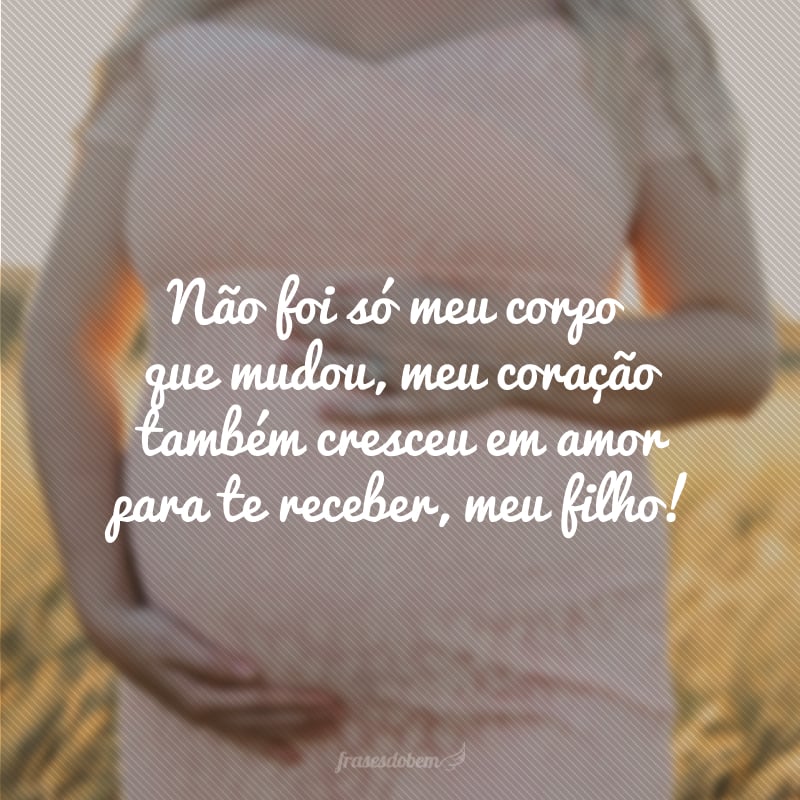 It wasn't just my body that changed, my heart also grew in love to receive you, my son!
Marianna Moreno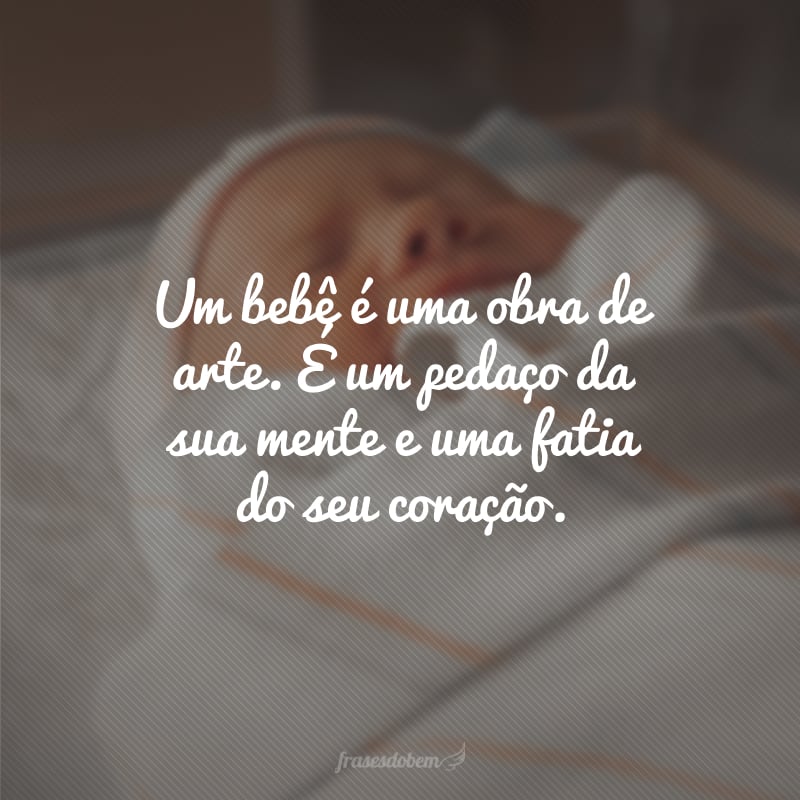 A baby is a work of art. It's a piece of your mind and a slice of your heart.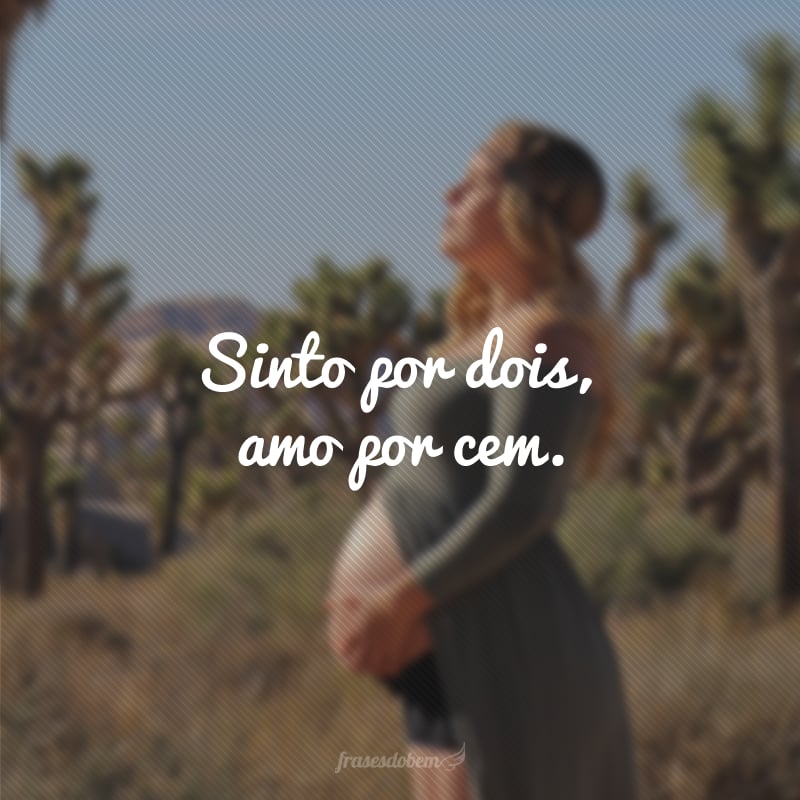 Sorry for two, love for a hundred.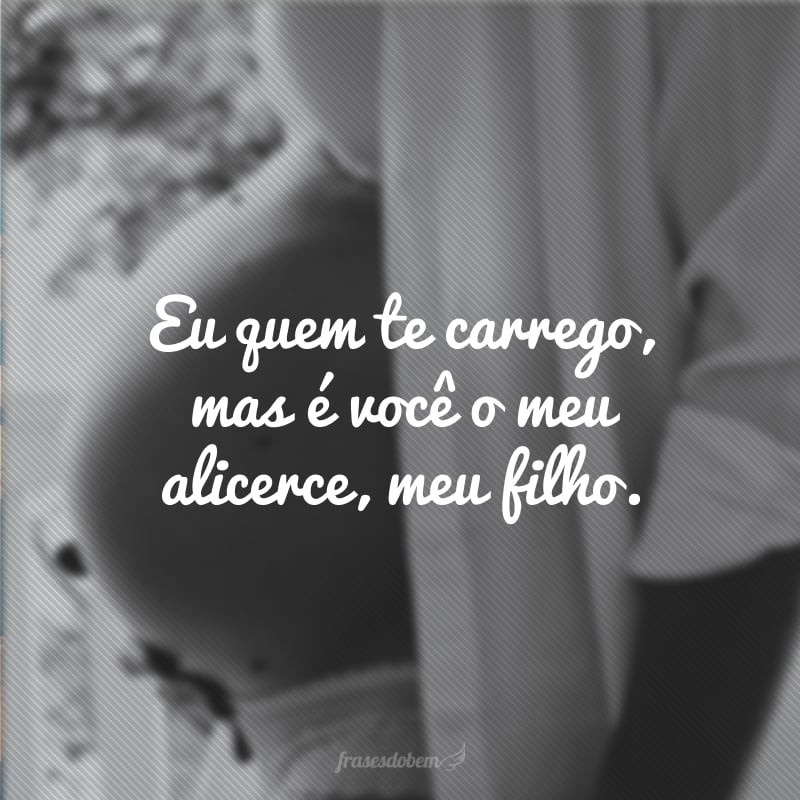 I carry you, but you are my foundation, my son.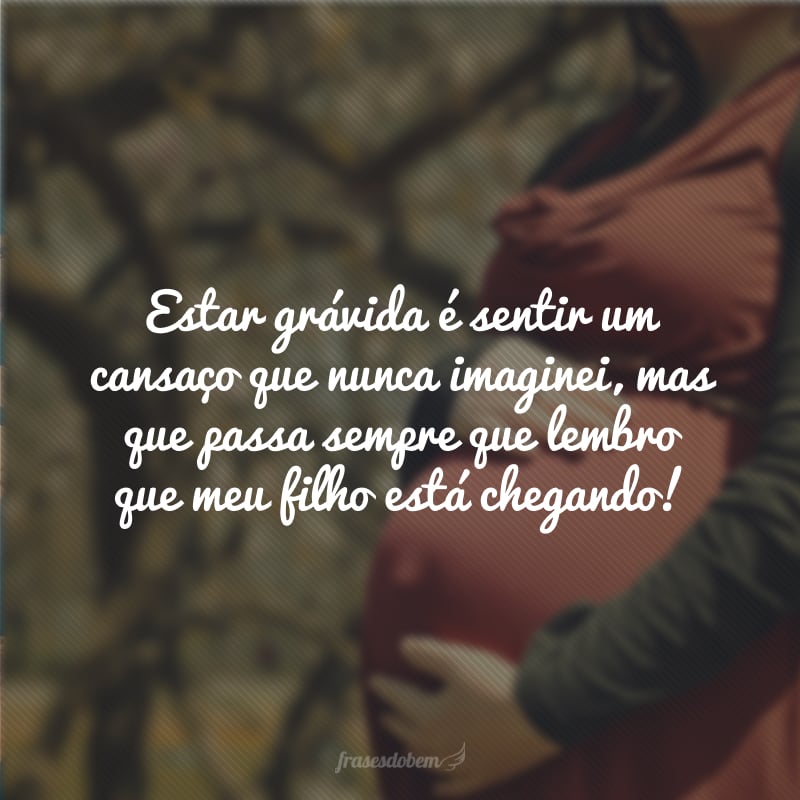 Being pregnant is feeling a tiredness that I never imagined, but that goes away whenever I remember that my baby is coming!
Marianna Moreno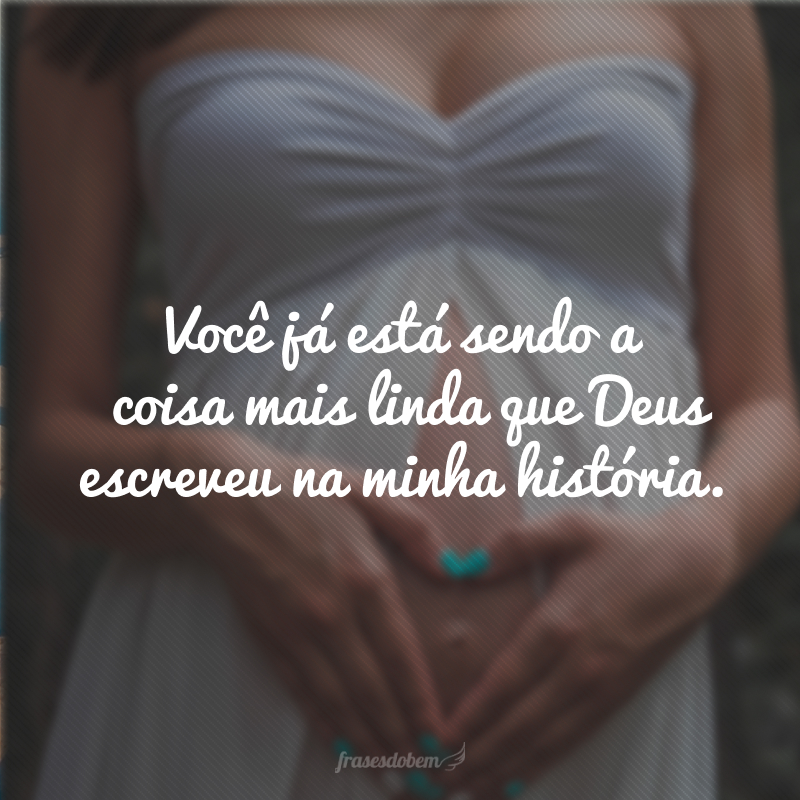 You are already being the most beautiful thing that God has written in my history.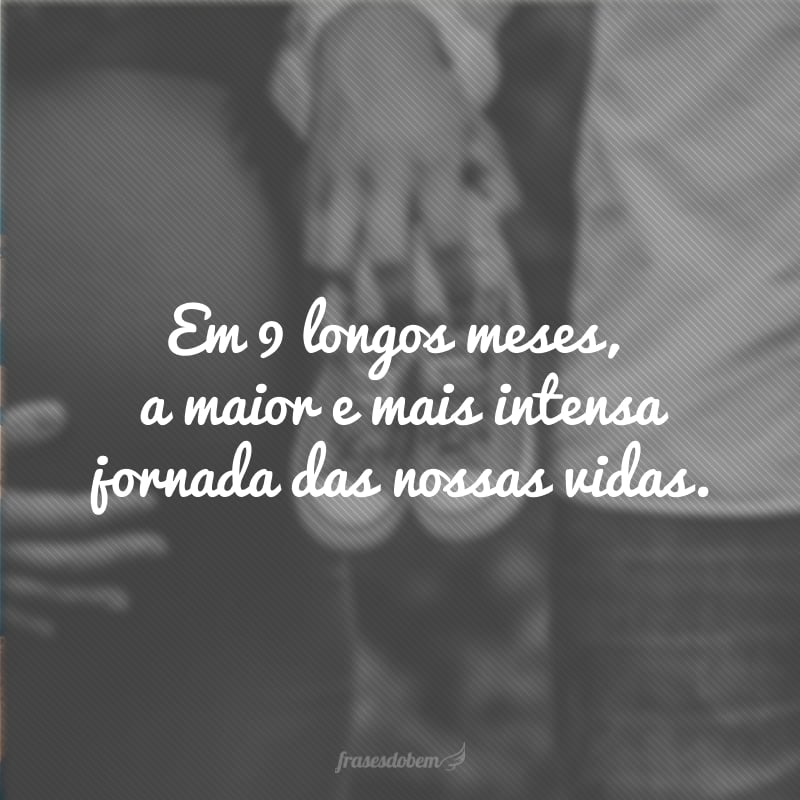 In 9 long months, the longest and most intense journey of our lives.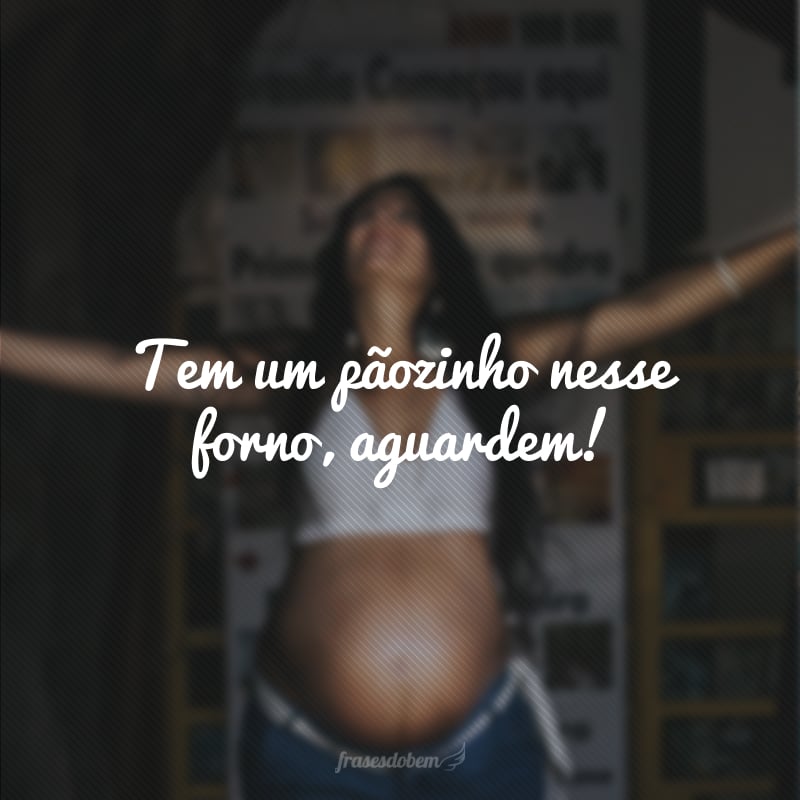 There's a roll in this oven, wait!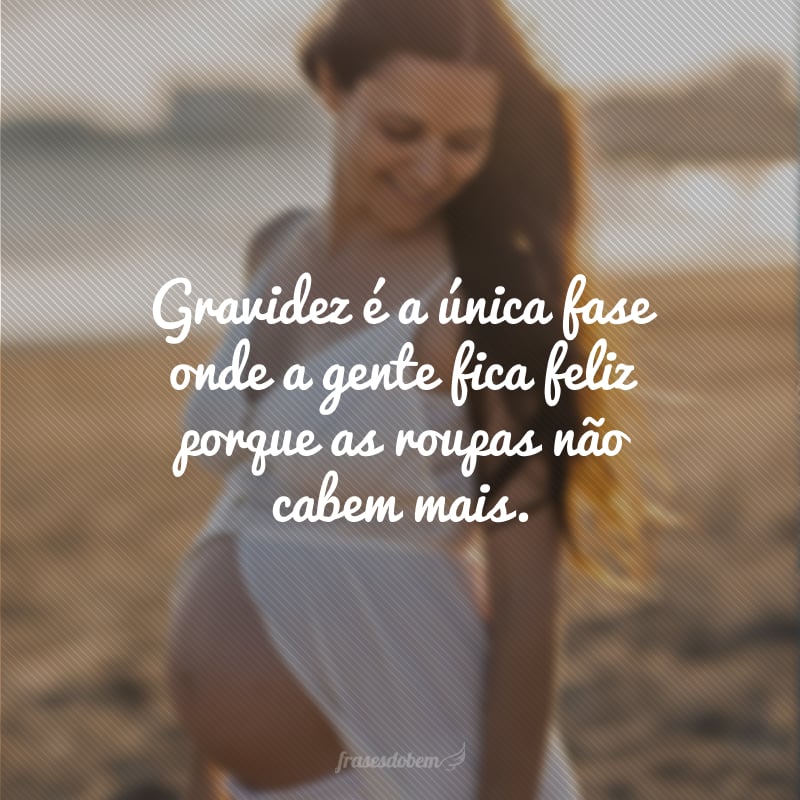 Pregnancy is the only stage where we are happy because the clothes no longer fit.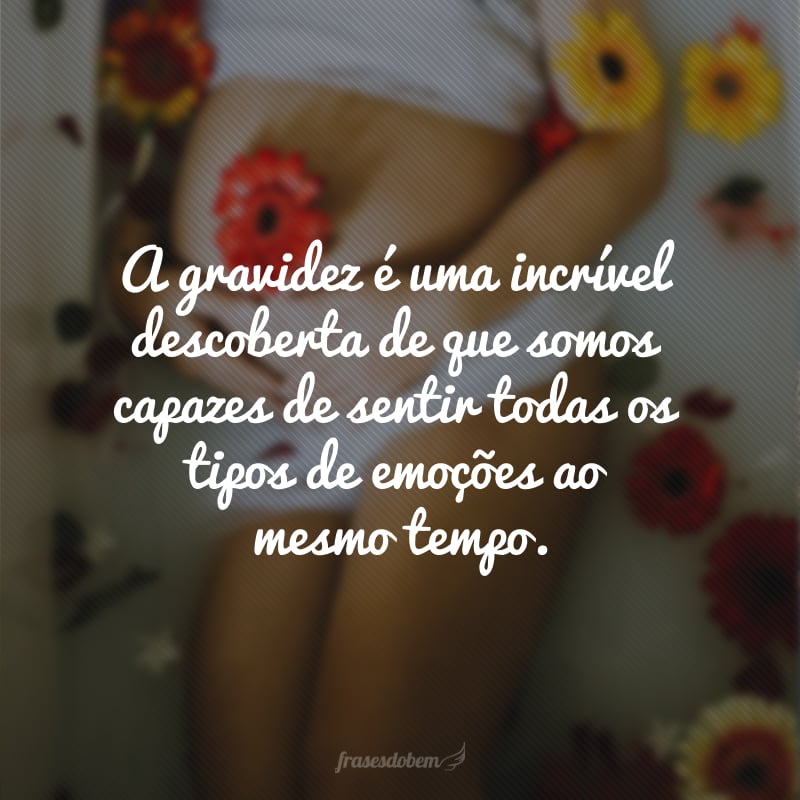 Pregnancy is an amazing discovery that we are able to feel all kinds of emotions at the same time.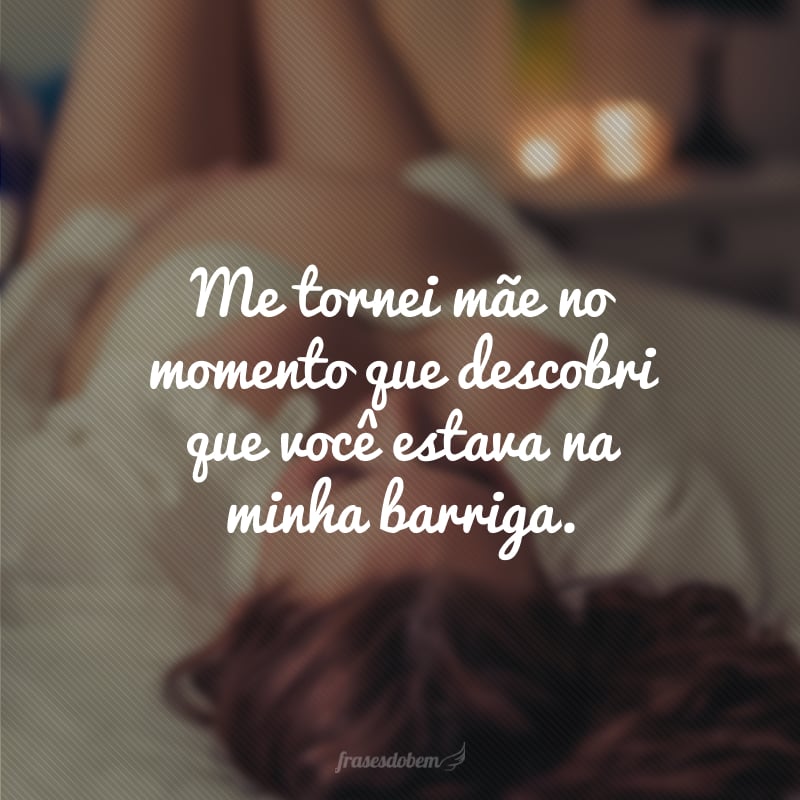 I became a mother the moment I found out you were in my belly.
Marianna Moreno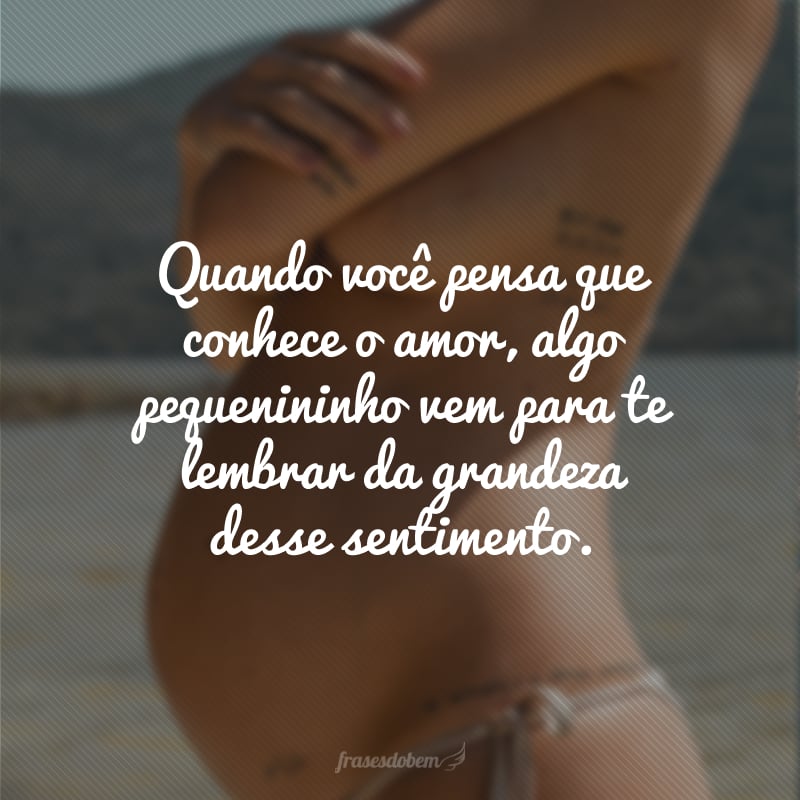 When you think you know love, something tiny comes to remind you of the greatness of that feeling.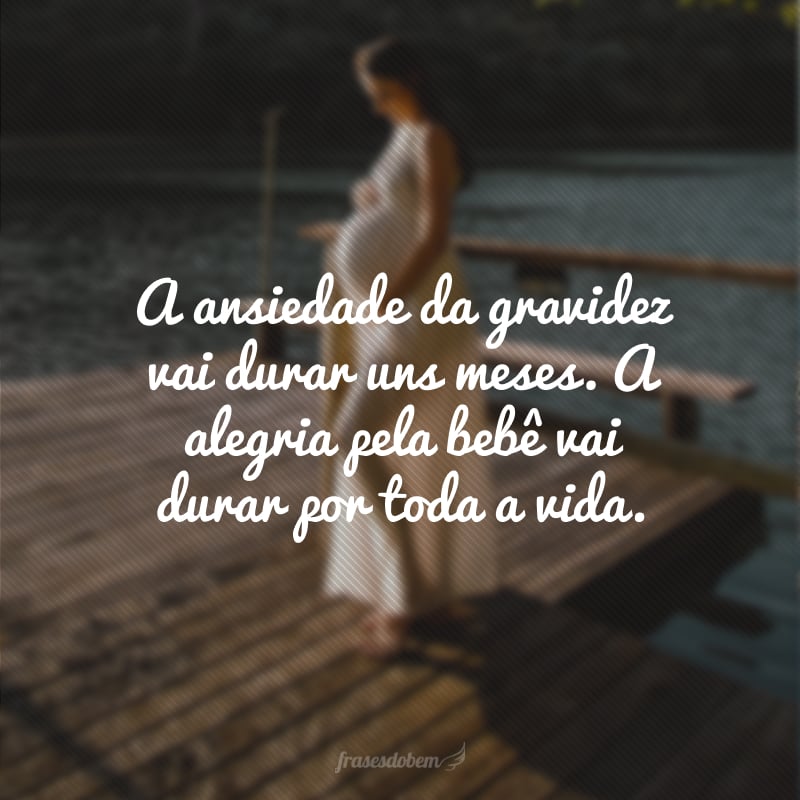 Pregnancy anxiety will last for a few months. The joy for the baby will last a lifetime.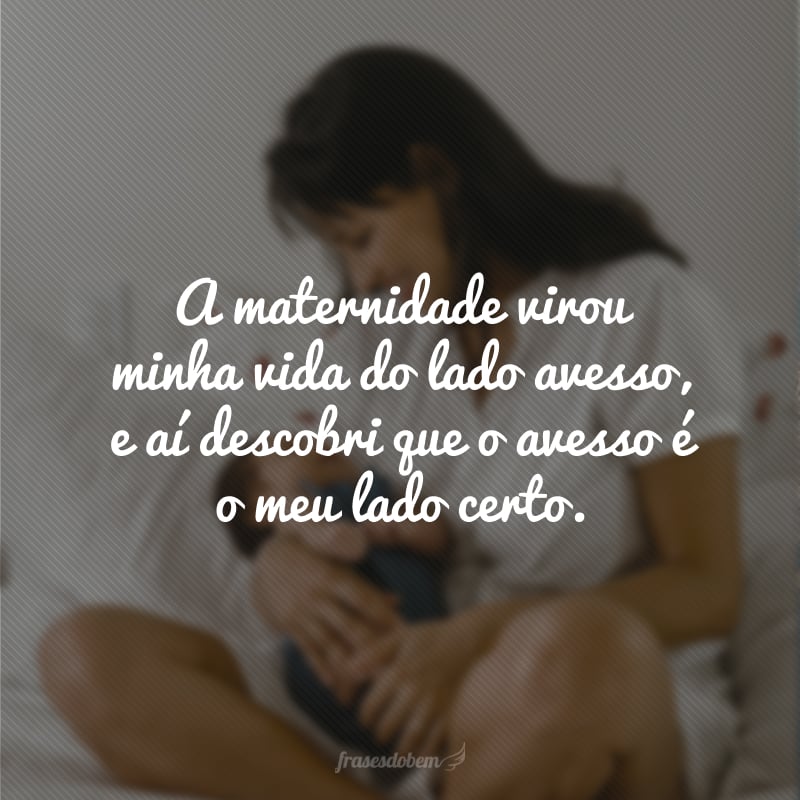 Motherhood turned my life upside down, and then I discovered that the inside out is my right side.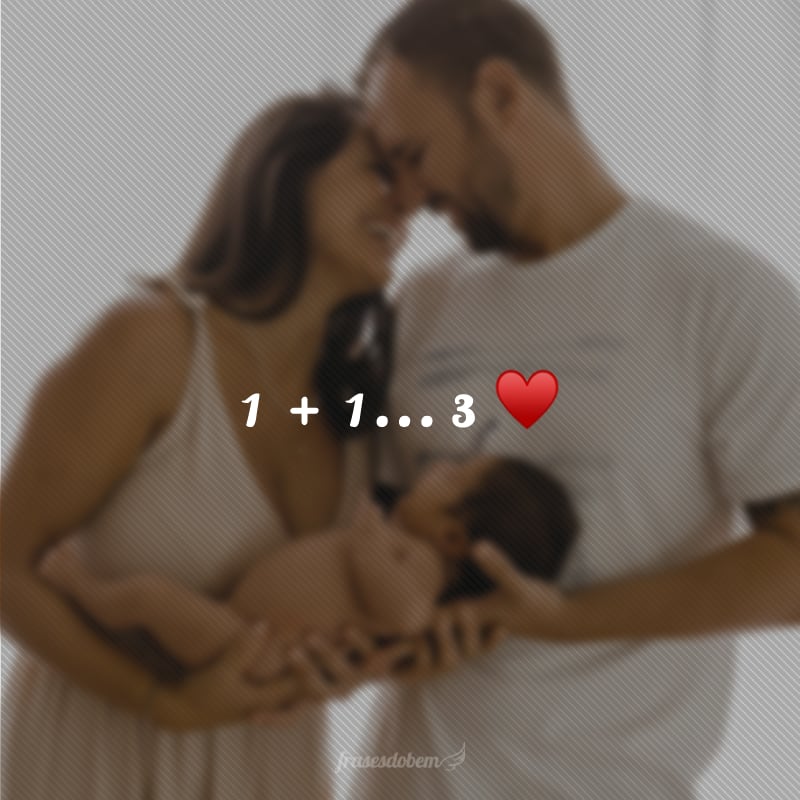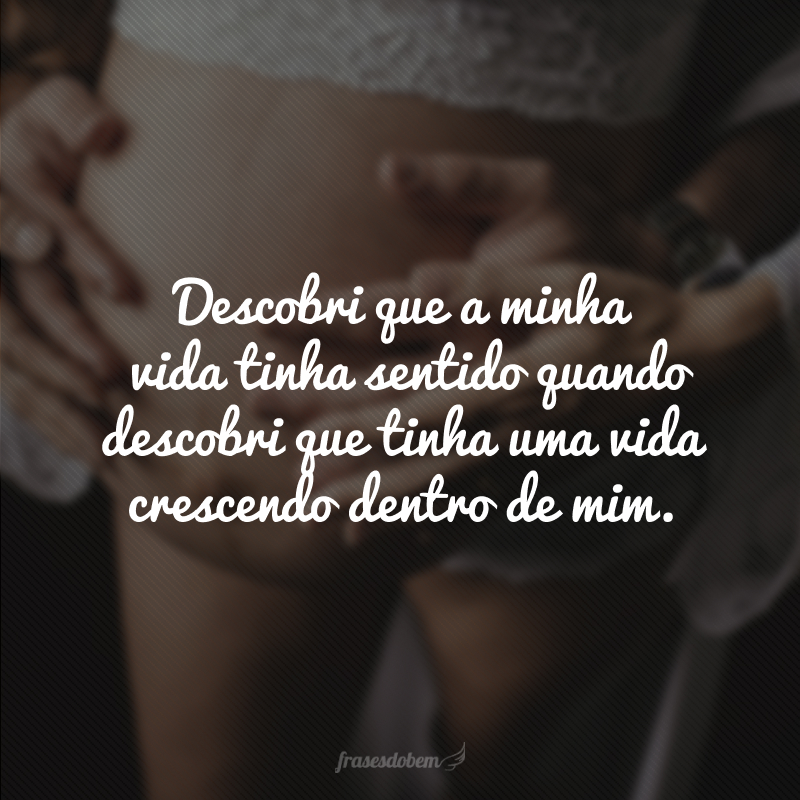 I found that my life had meaning when I discovered that I had a life growing inside of me.
Marianna Moreno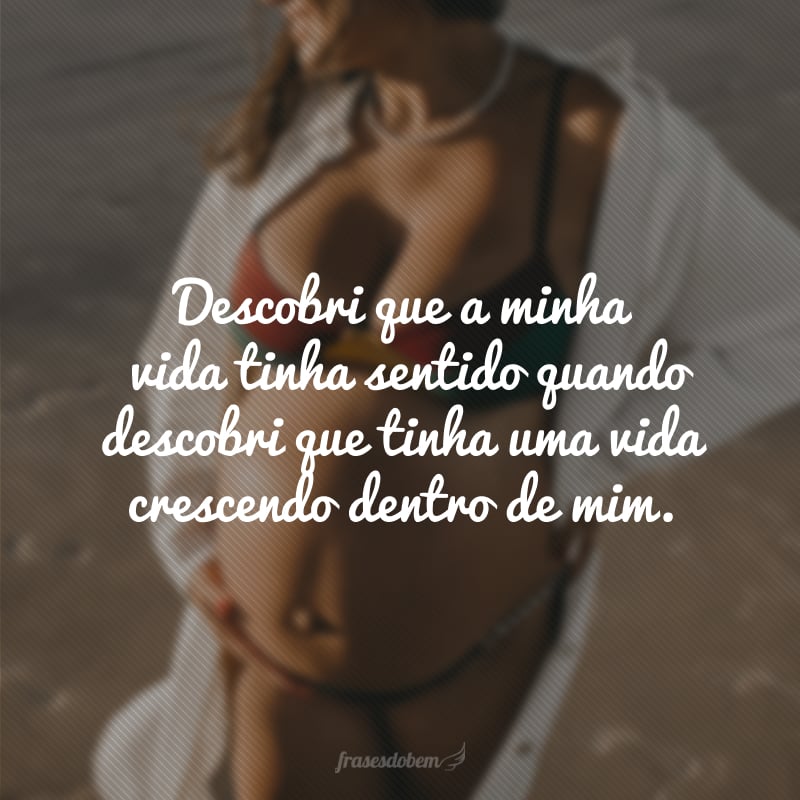 Waiting for you has been the most magical and exciting moment of my life.
Marianna Moreno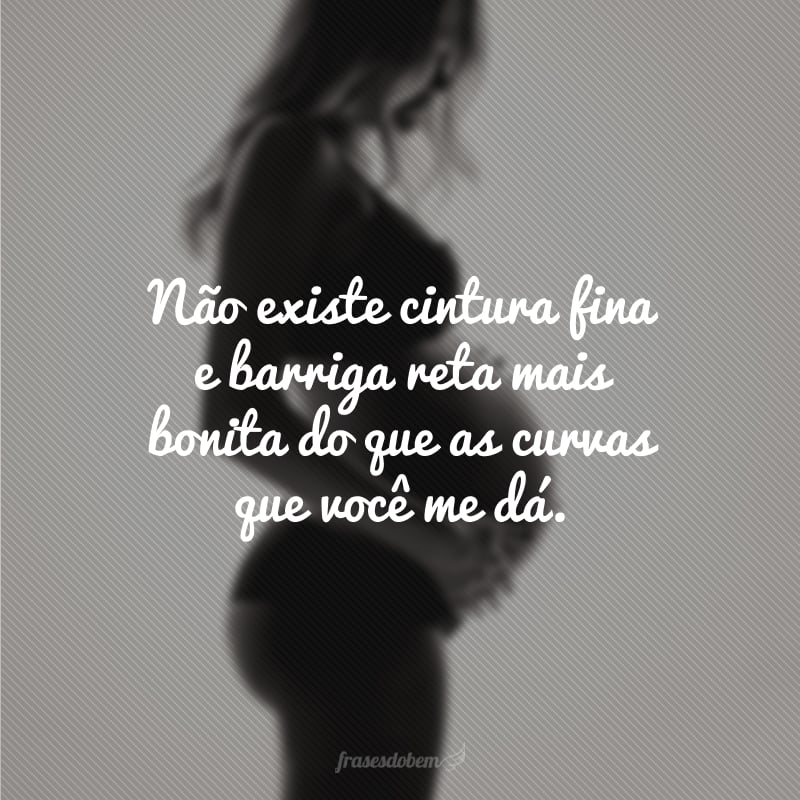 There is no thin waist and straight belly prettier than the curves you give me.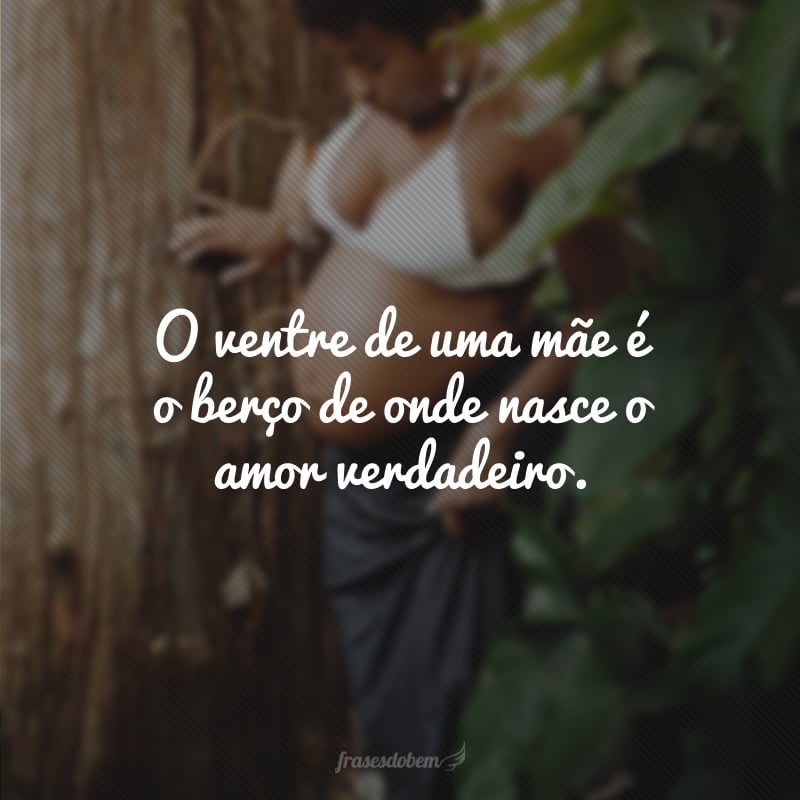 A mother's womb is the cradle from which true love is born.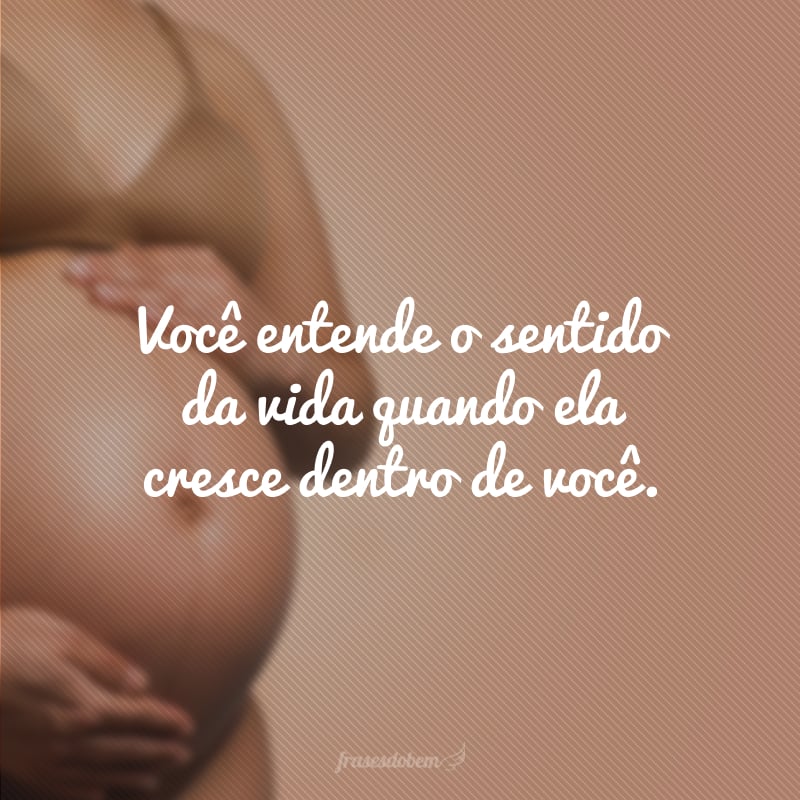 You understand the meaning of life when it grows inside you.
To think that I am no longer alone, it will be you and me for life!
Marianna Moreno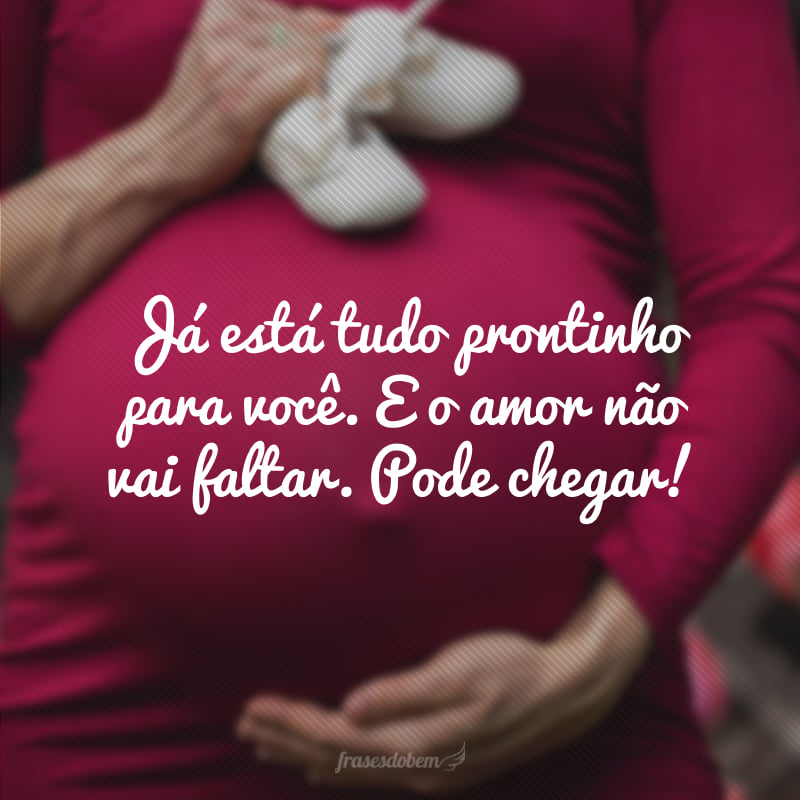 Everything is ready for you. And love will not be lacking. Can come!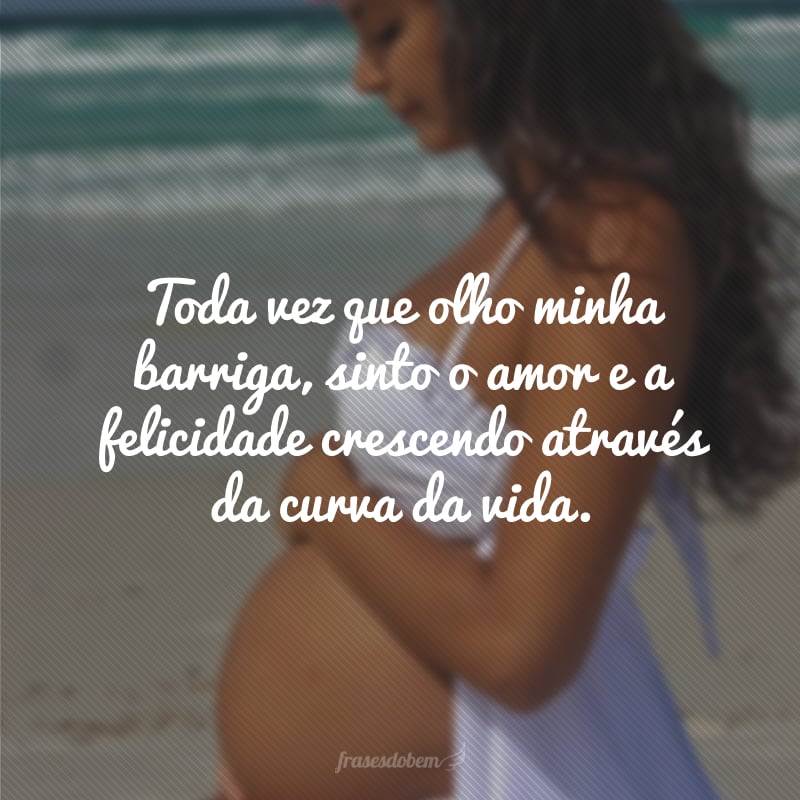 Every time I look at my belly, I feel love and happiness growing through the curve of life.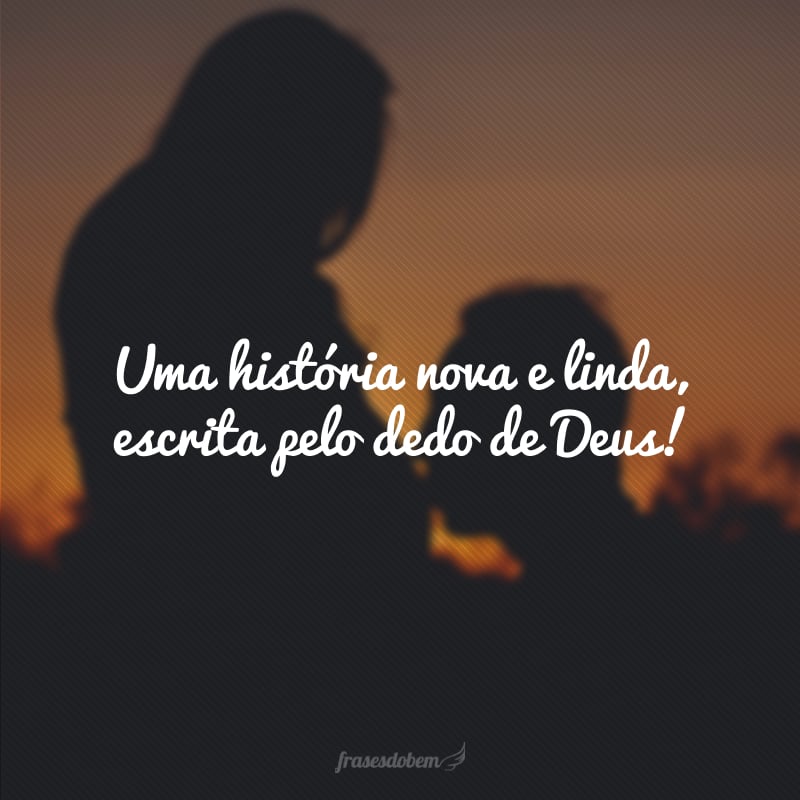 A beautiful new story, written by the finger of God!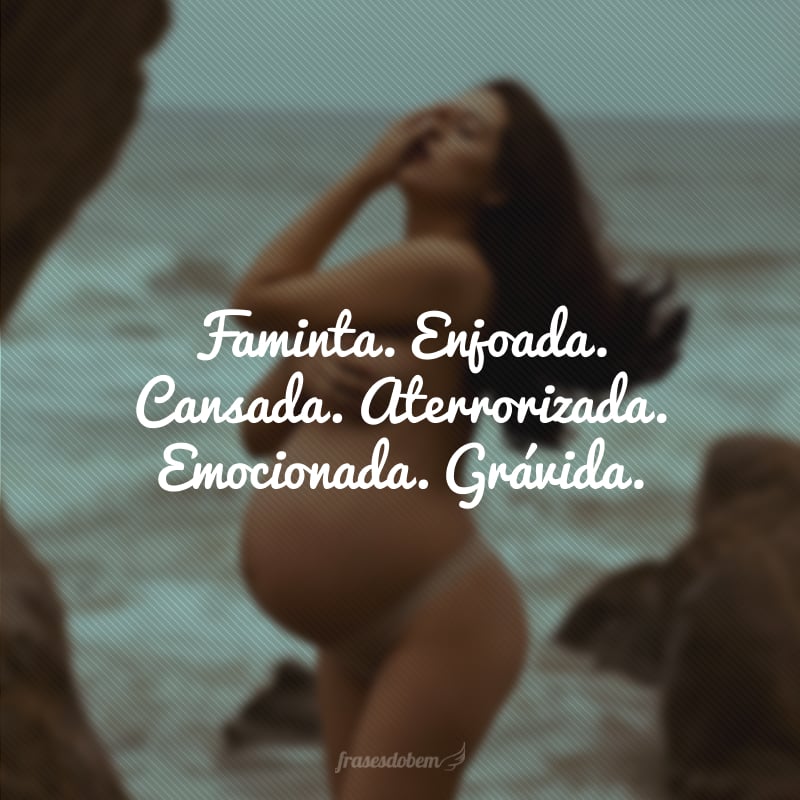 Hungry. Sick. Tired. Terrified. Thrilled. Pregnant.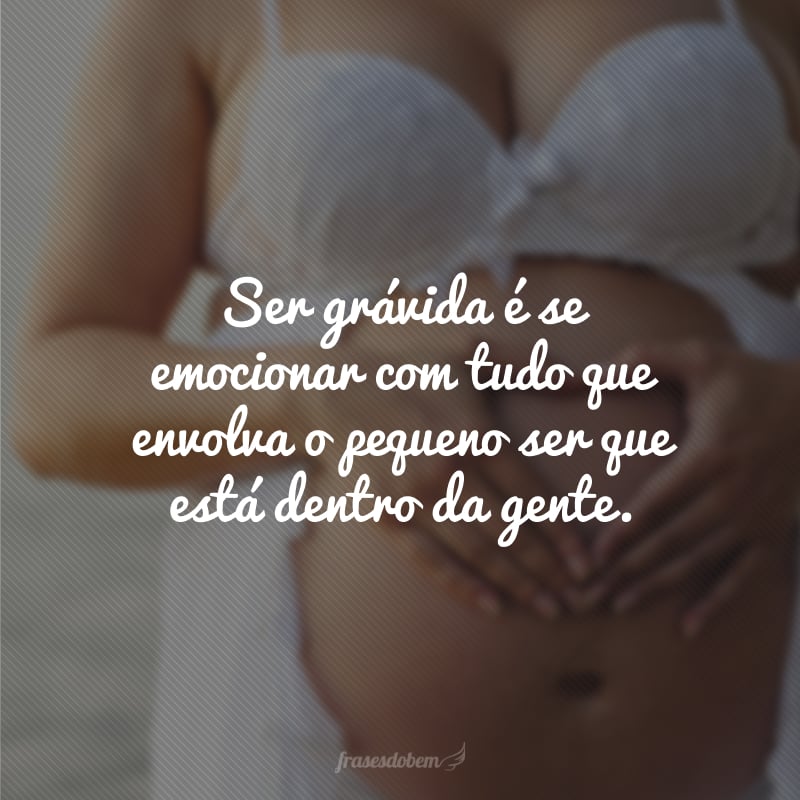 To be pregnant is to be emotional about everything that involves the little being inside us.
Marianna Moreno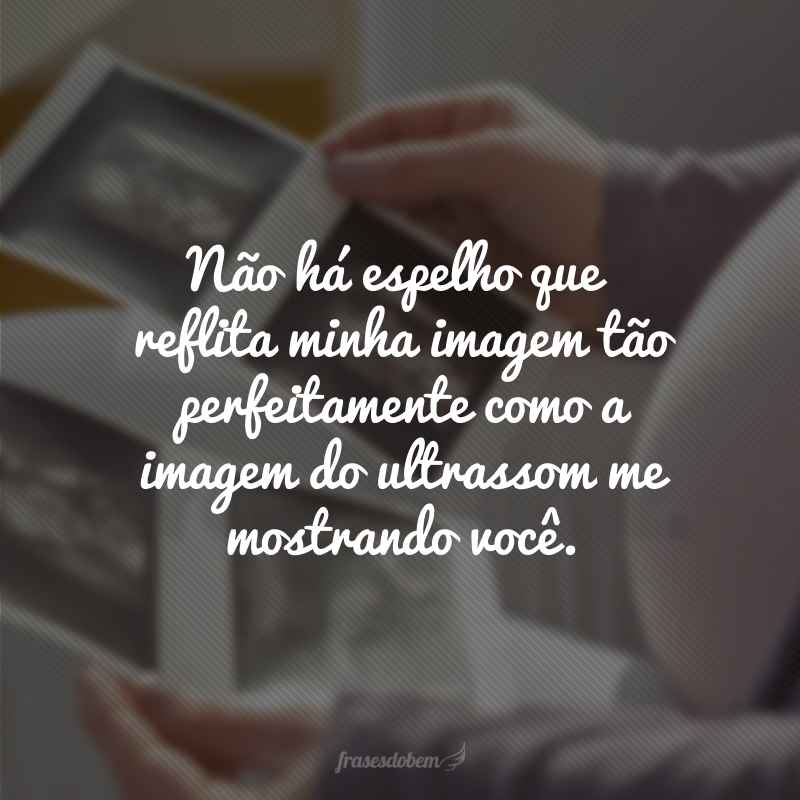 There is no mirror that reflects my image as perfectly as the ultrasound image showing me you.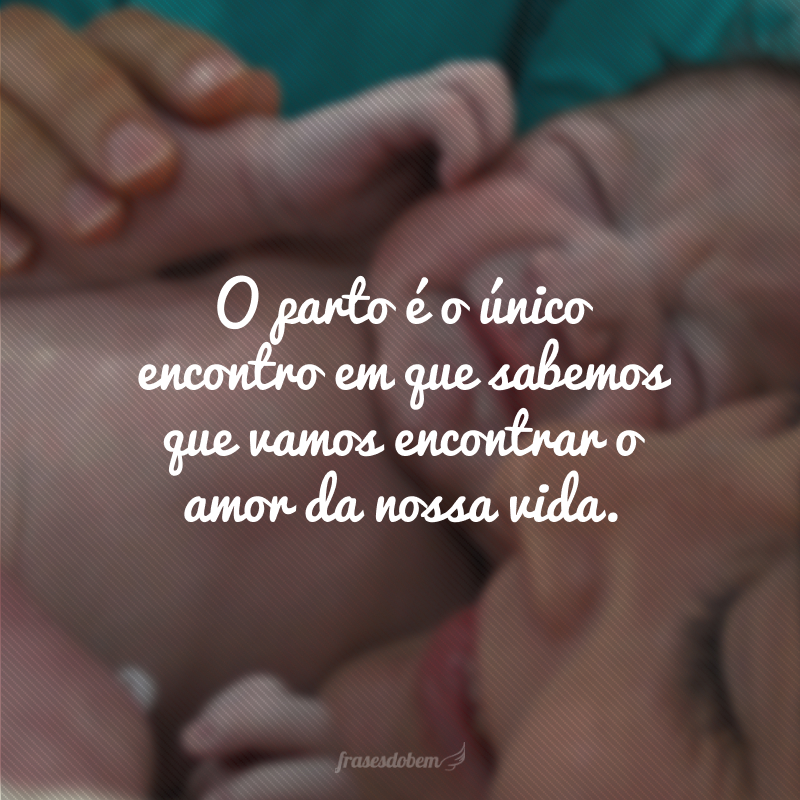 Childbirth is the only meeting where we know we are going to find the love of our life.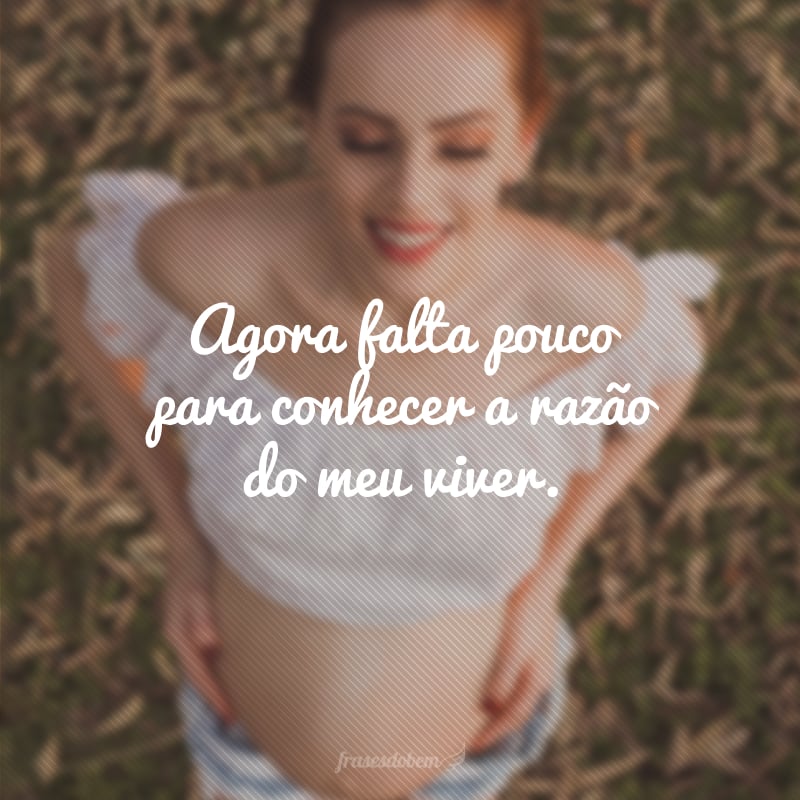 Now it's a little while away to know the reason for my life.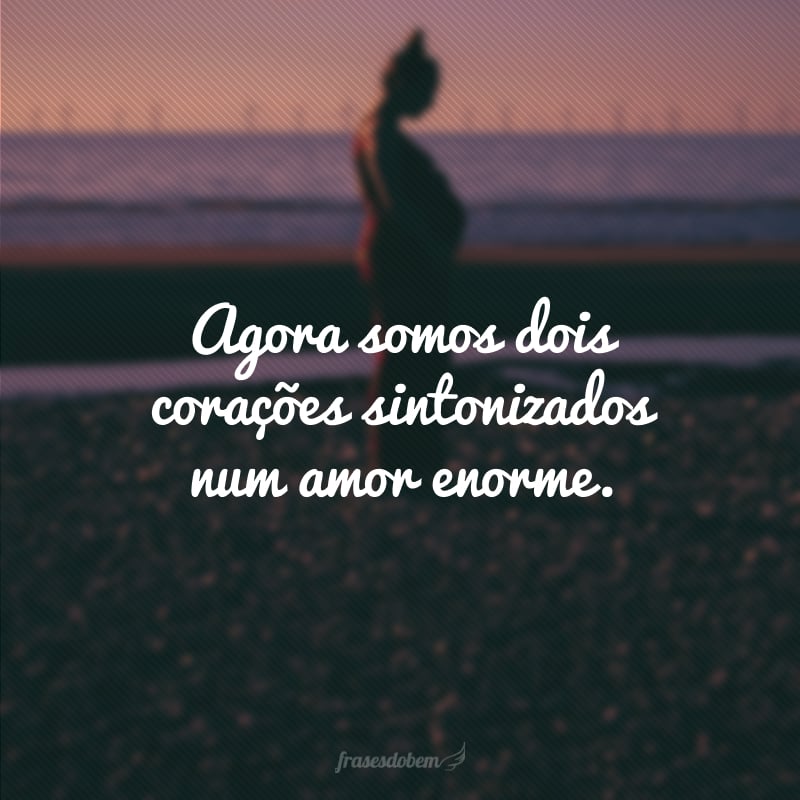 Now we are two hearts attuned to an enormous love.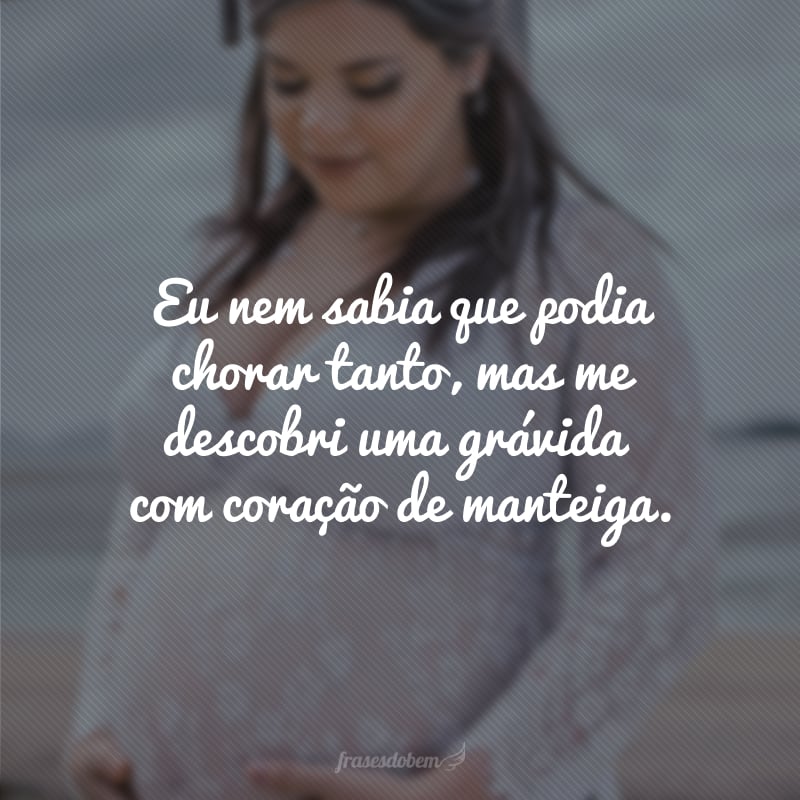 I didn't even know I could cry so much, but I found myself pregnant with a heart of butter.
Marianna Moreno
A little mine, a little yours and forever ours!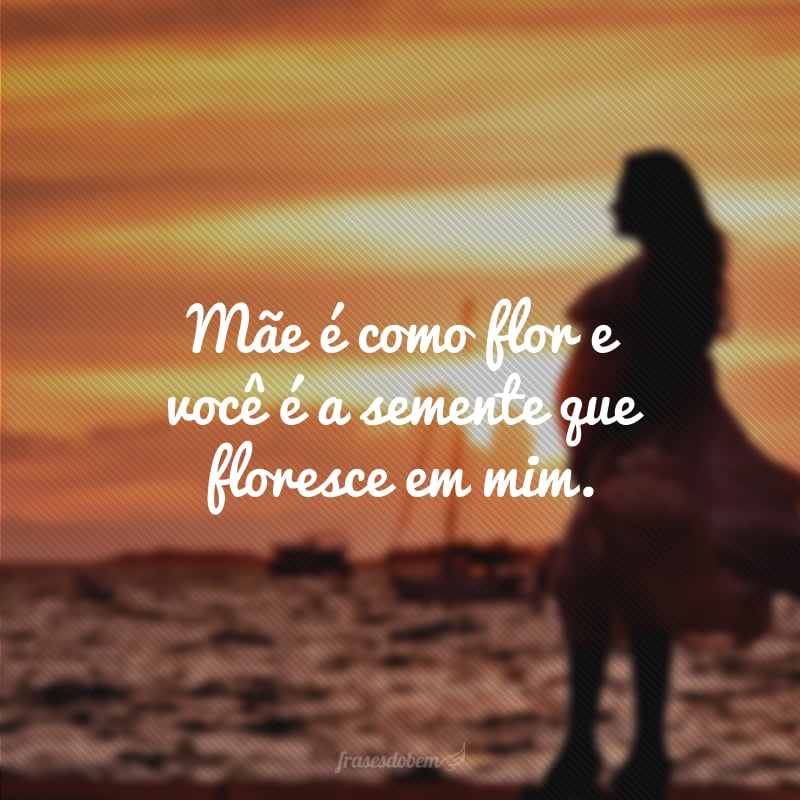 Mother is like a flower and you are the seed that blooms in me.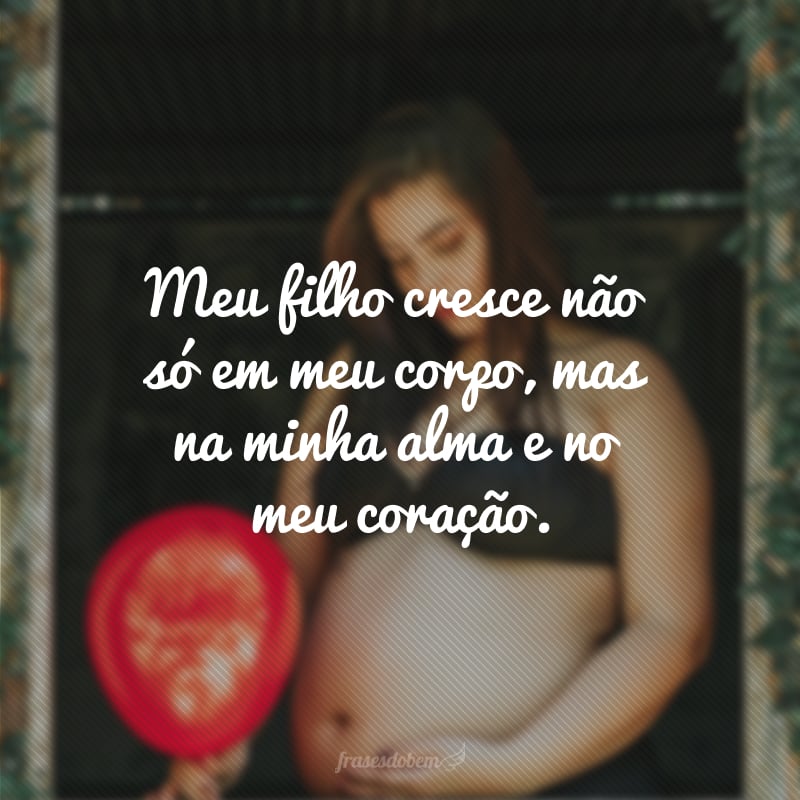 My child grows not only in my body, but in my soul and heart.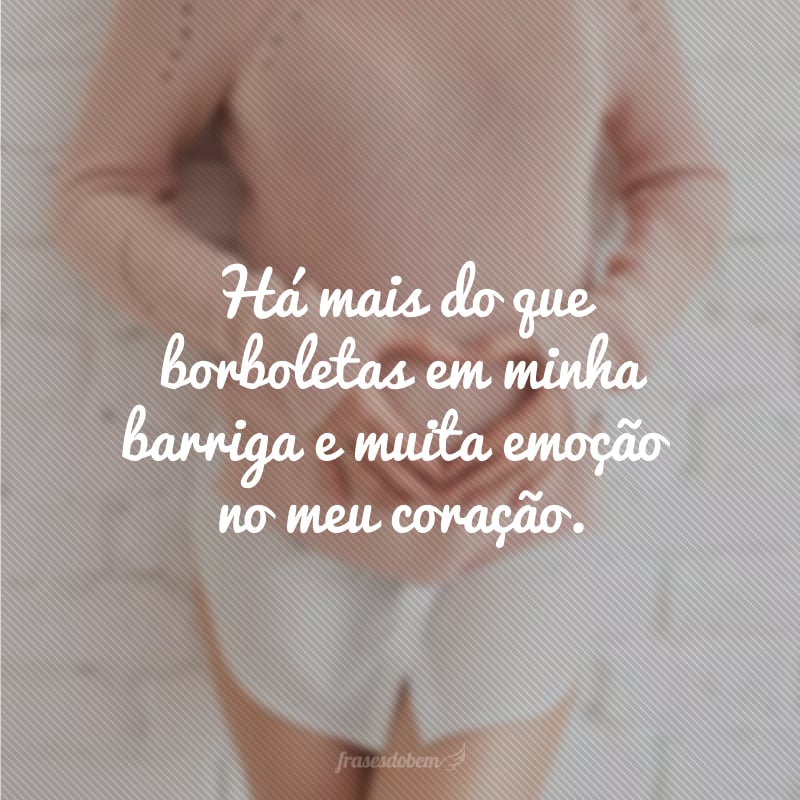 There's more than butterflies in my belly and a lot of emotion in my heart.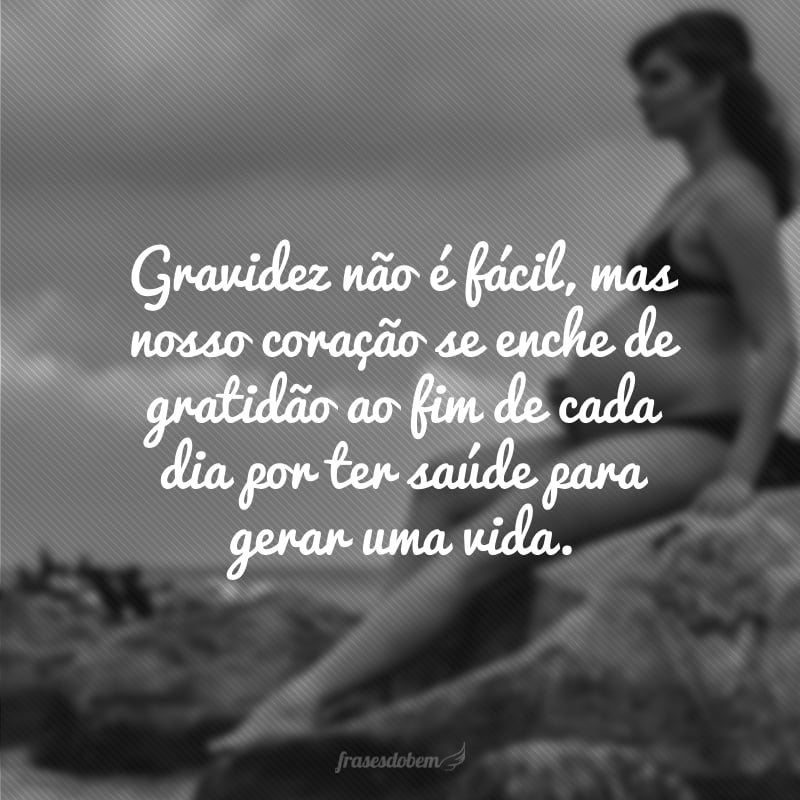 Pregnancy is not easy, but our hearts are filled with gratitude at the end of each day for having the health to generate a life.
Marianna Moreno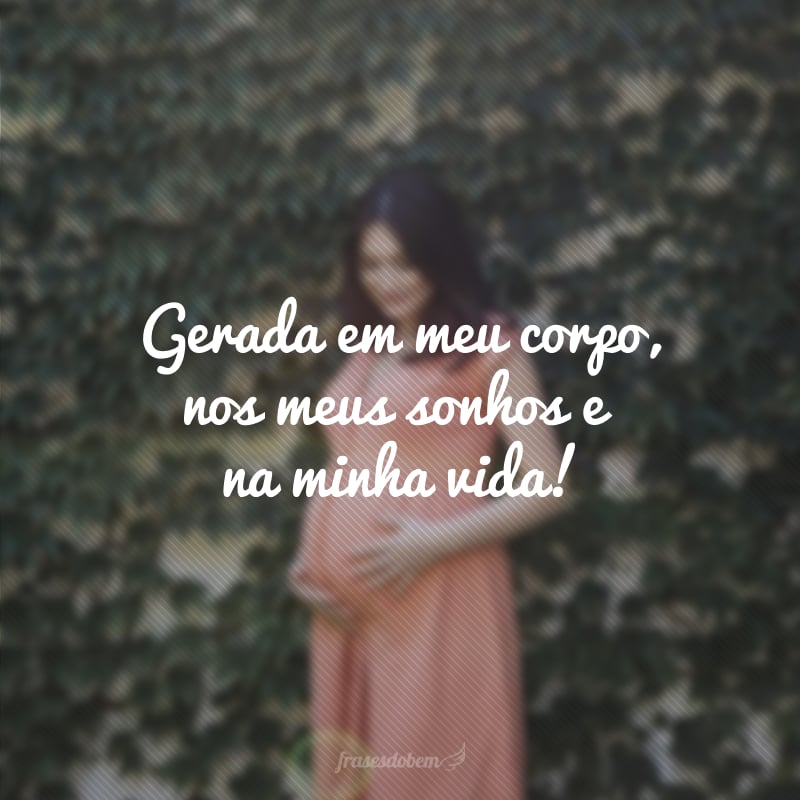 Generated in my body, in my dreams and in my life!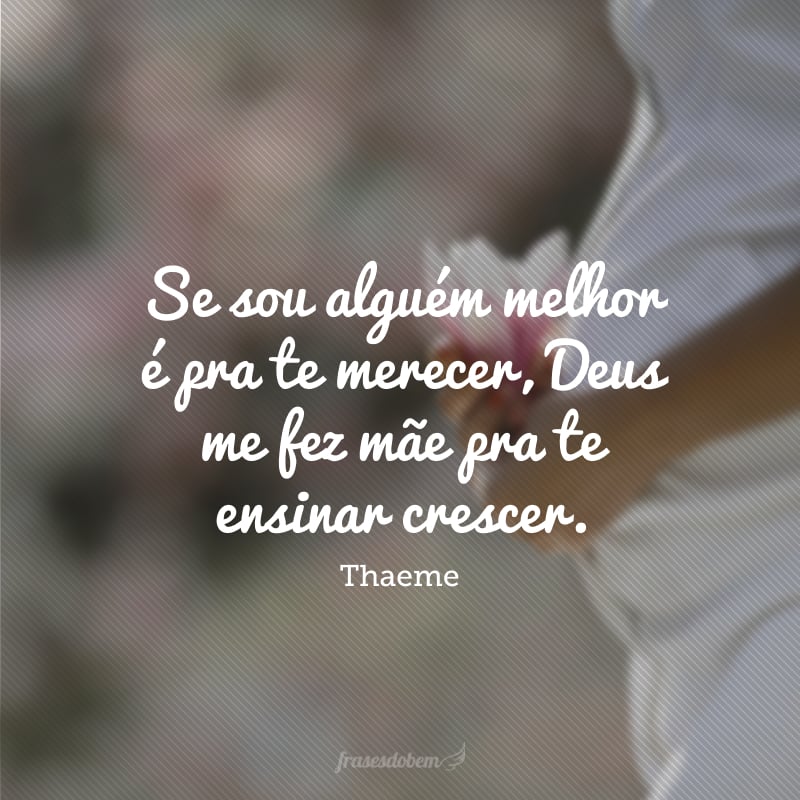 If I'm someone better, it's to deserve you, God made me a mother to teach you to grow up.
Thame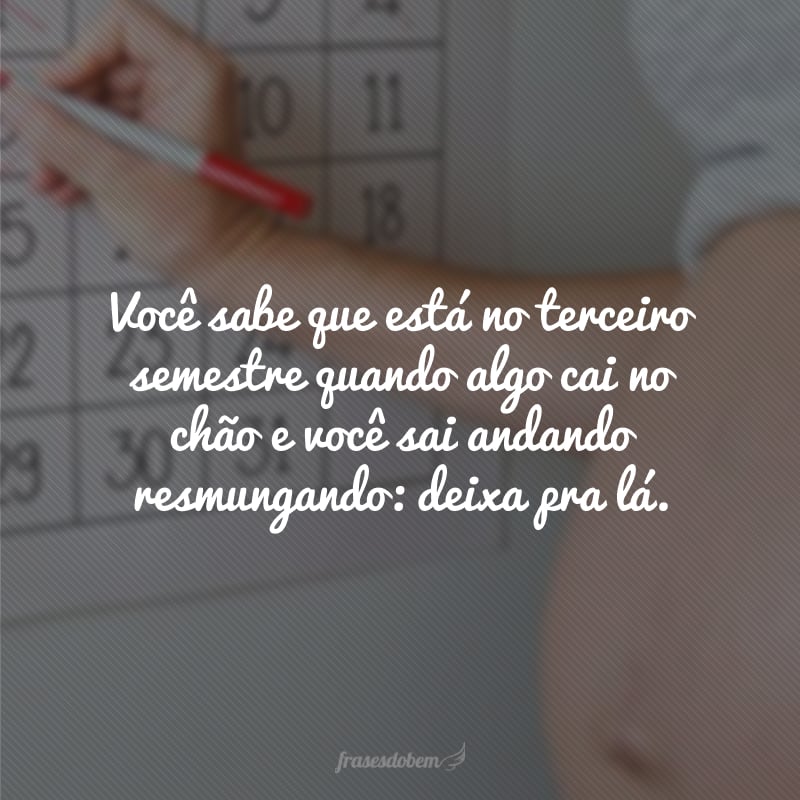 You know you're in the third semester when something falls to the ground and you walk away mumbling: never mind.
I inherited a heart to beat outside my chest.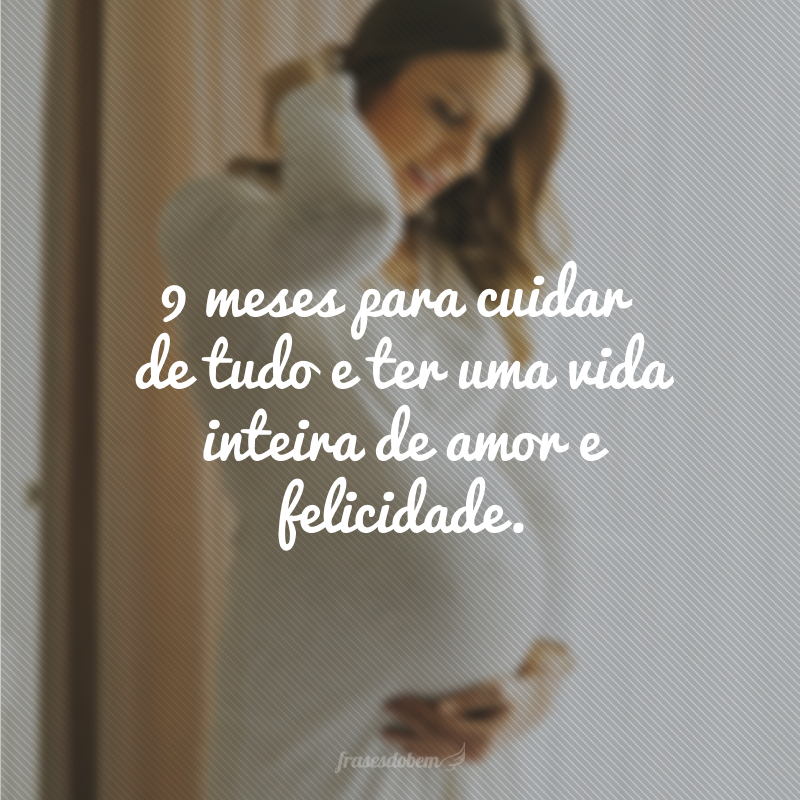 9 months to take care of everything and have a lifetime of love and happiness.
Marianna Moreno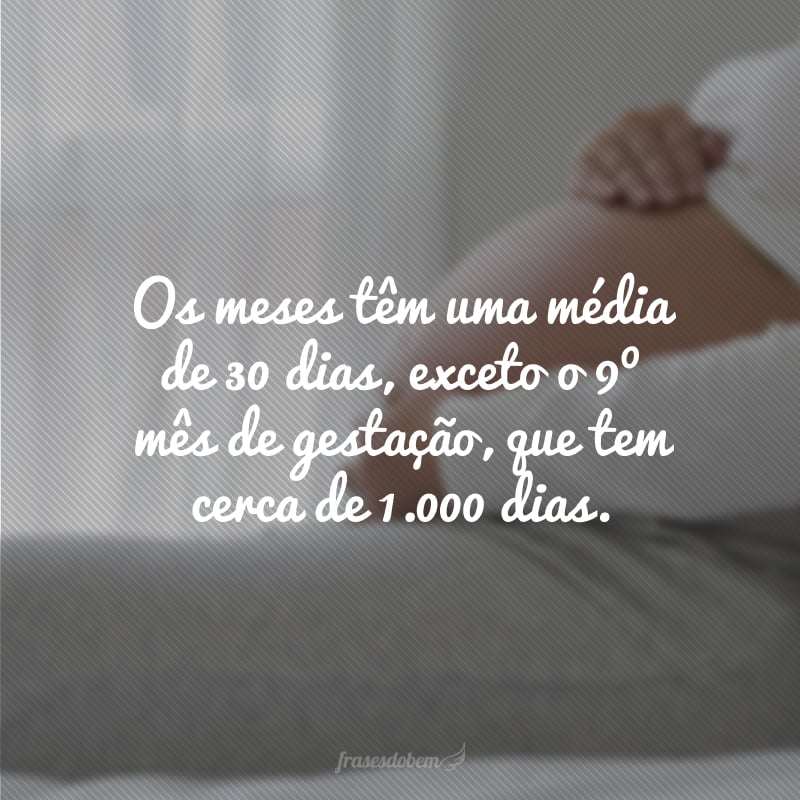 Months have an average of 30 days, except for the 9th month of gestation, which is about 1,000 days old.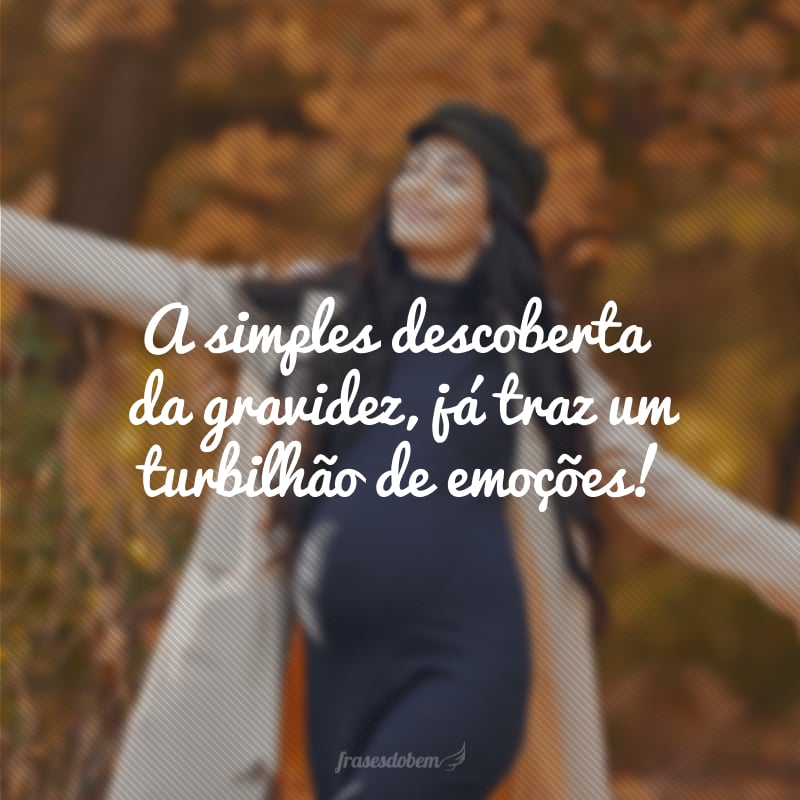 The simple discovery of pregnancy brings a whirlwind of emotions!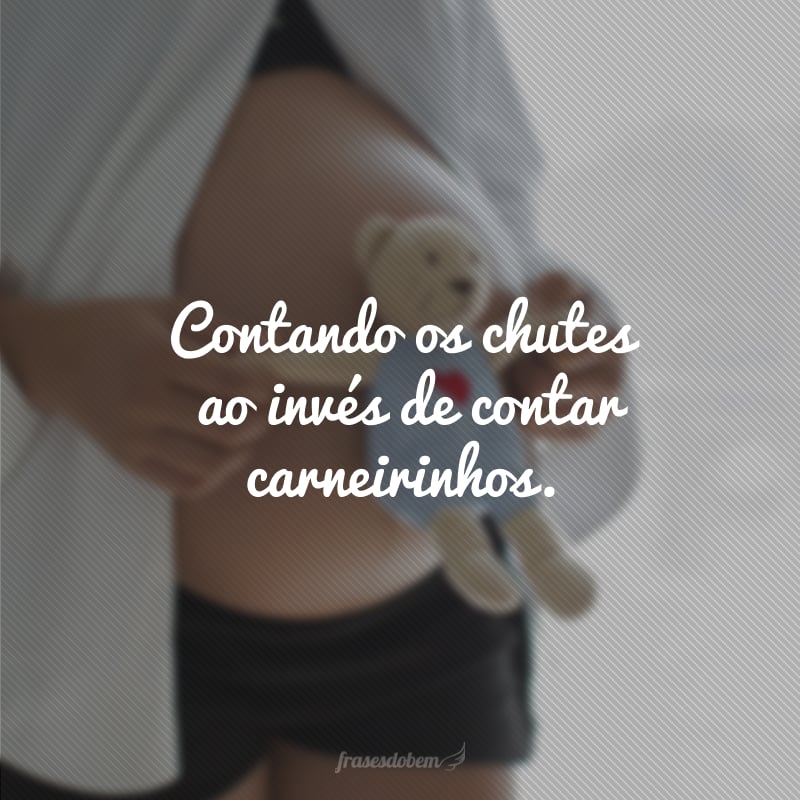 Counting kicks instead of counting sheep.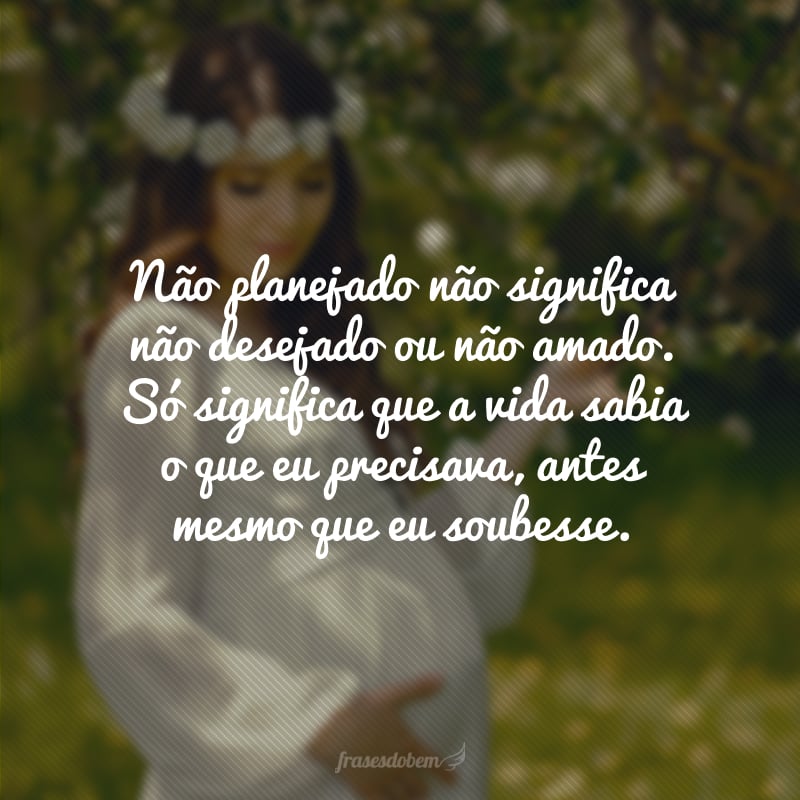 Unplanned does not mean unwanted or unloved. It just means that life knew what I needed before I even knew it.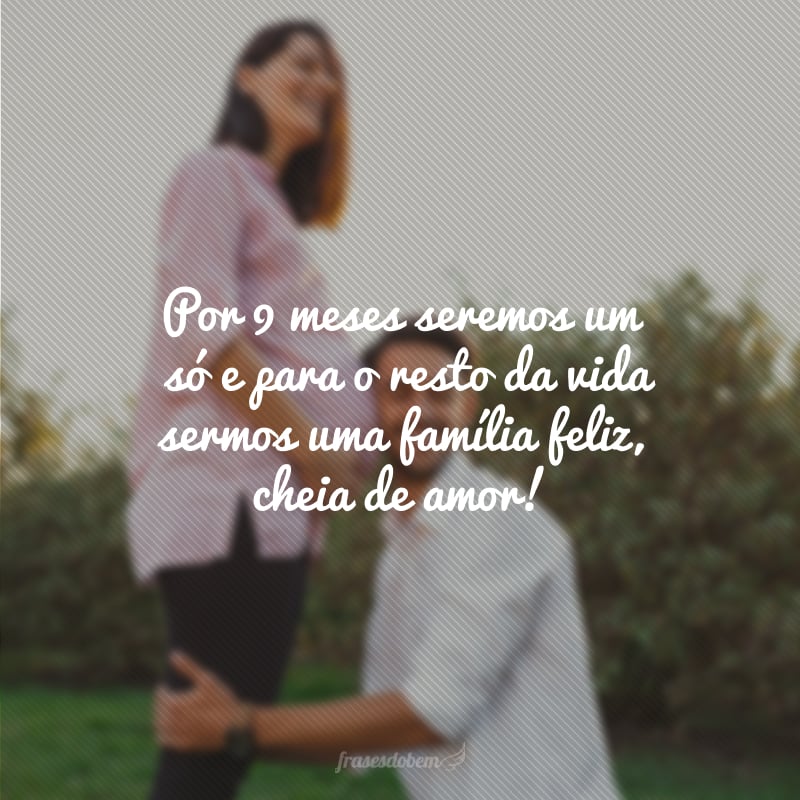 For 9 months we will be one and for the rest of our lives we will be a happy family, full of love!
Marianna Moreno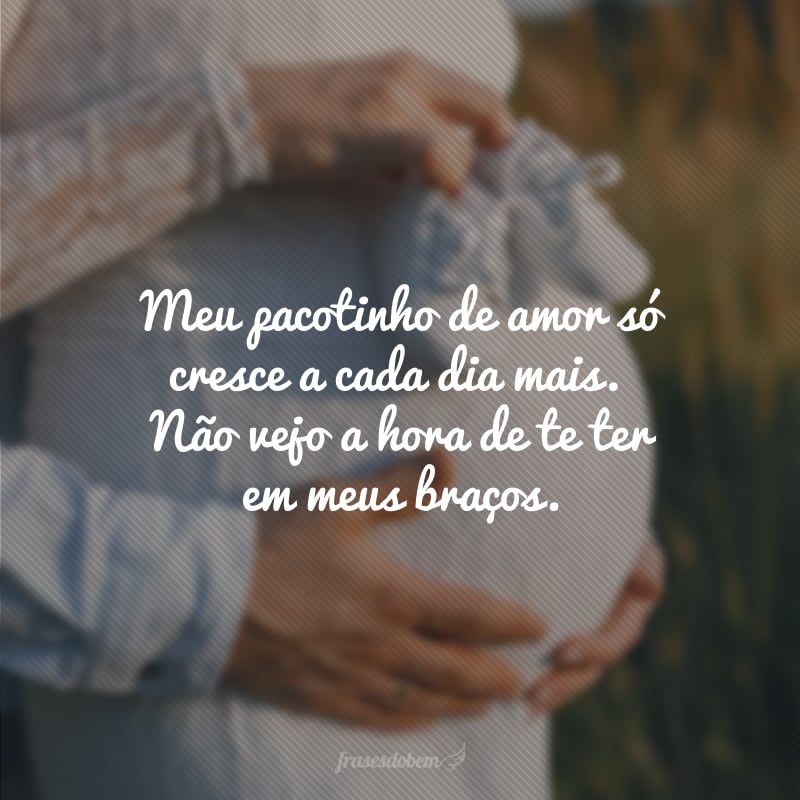 My love packet just grows bigger every day. I can't wait to have you in my arms.
…
Check more articles in our categories Captions & Quotes & Luxe ou encore 90s Outfits.
Thanks for visiting we hope our article 60 pregnancy phrases for status that show the beauty of this moment
, help us and share the article on Facebook, twitter and whatsapp with the hashtags ☑️ #pregnancy #phrases #status #show #beauty #moment ☑️!