120 funny phrases for you who always want to have a joke to tell
🌐
Humor is always welcome. Sometimes all we need is to hear something funny to make a smile off our faces. How many times do we come home from work stressed and all we do is open up social media to laugh at the memes dumped there? With that in mind, we selected funny phrases for you to use on the networks and send to your friends!
Straight to the point:
Funny phrases for status
Are you one of those who always have at the tip of their tongue, or rather, at the tip of their finger, something to post on the status of social networks? Here we separate funny phrases for status. Come see!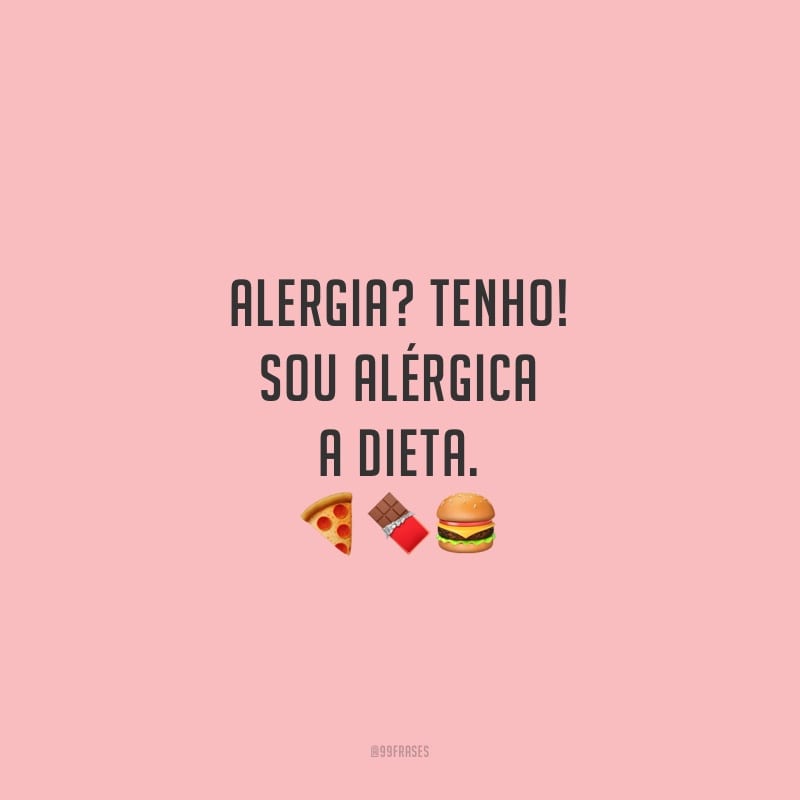 Allergy? I have! I'm allergic to diet.
I'll be fitness next year, this year unfortunately it didn't work…
Poor is like a tire, the harder you work, the smoother it gets!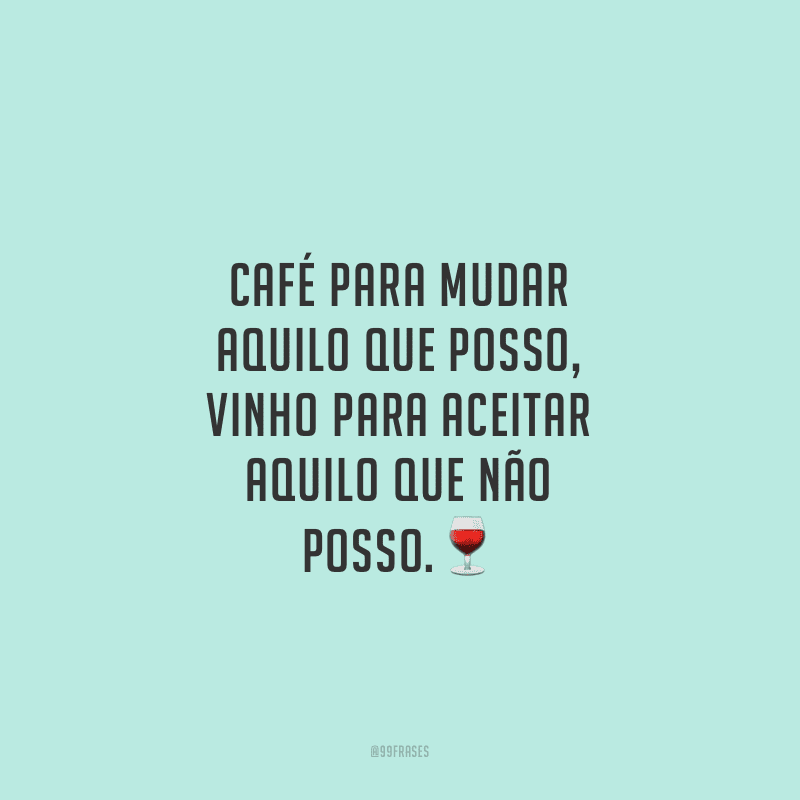 Coffee to change what I can, wine to accept what I can't.
Some date, some stay and I'm beautiful! That's what matters…
We interrupted your opinion for the pronouncement of my "Fuck it".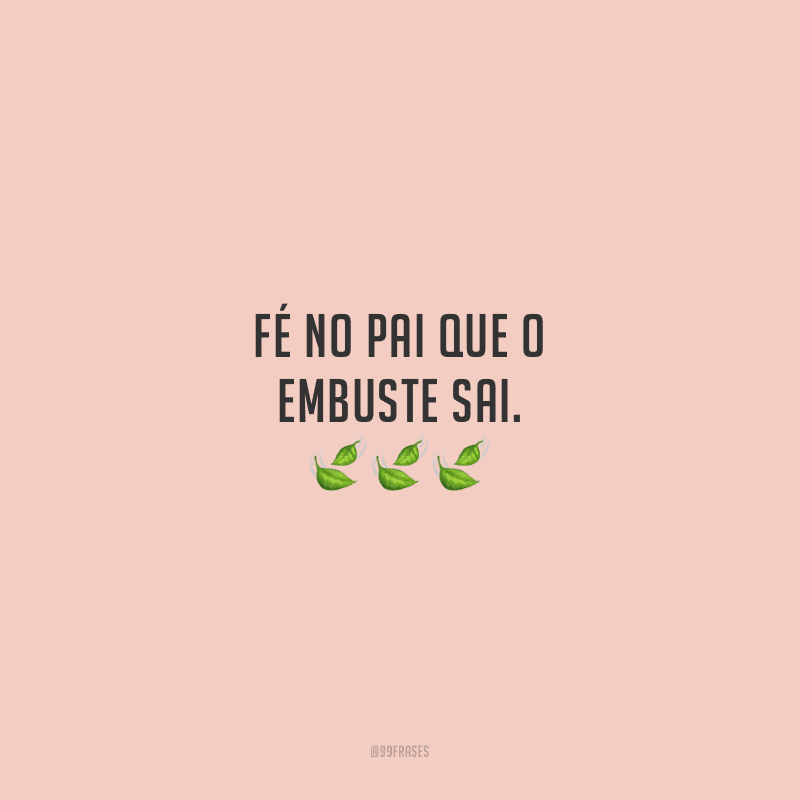 Faith in the father that the scam comes out.
I was in the bedroom and the lamp burned out. Poor thing, couldn't stand my glare and committed suicide.
Plans for today: plan A, stay at home. Plan B doesn't even need to because A will work.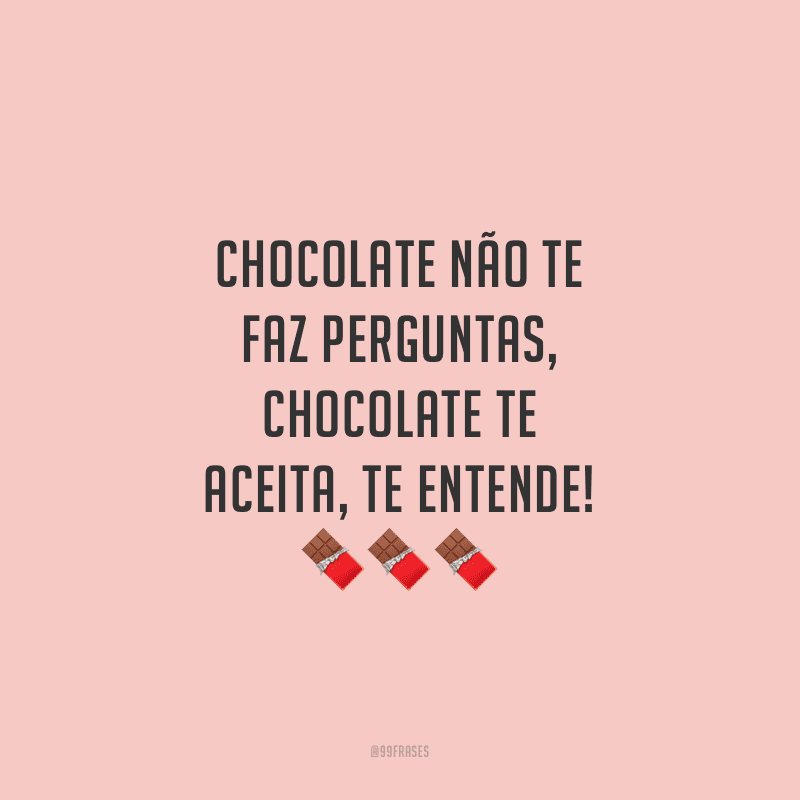 Chocolate doesn't ask you questions, chocolate accepts you, understands you!
There's a thing called female intuition that trumps any FBI agent.
Early risers spend the day sleepy.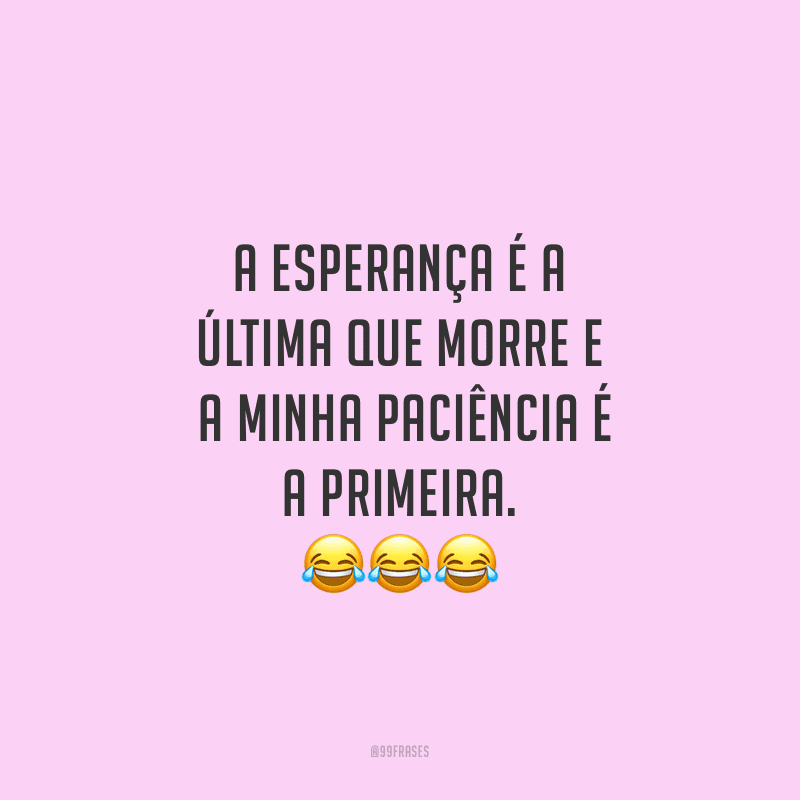 Hope is the last to die and my patience is the first.
My biggest problem is that my boyfriend lives very far away. I live here and he lives in the future.
I'm not getting old, my mirror is not Full HD.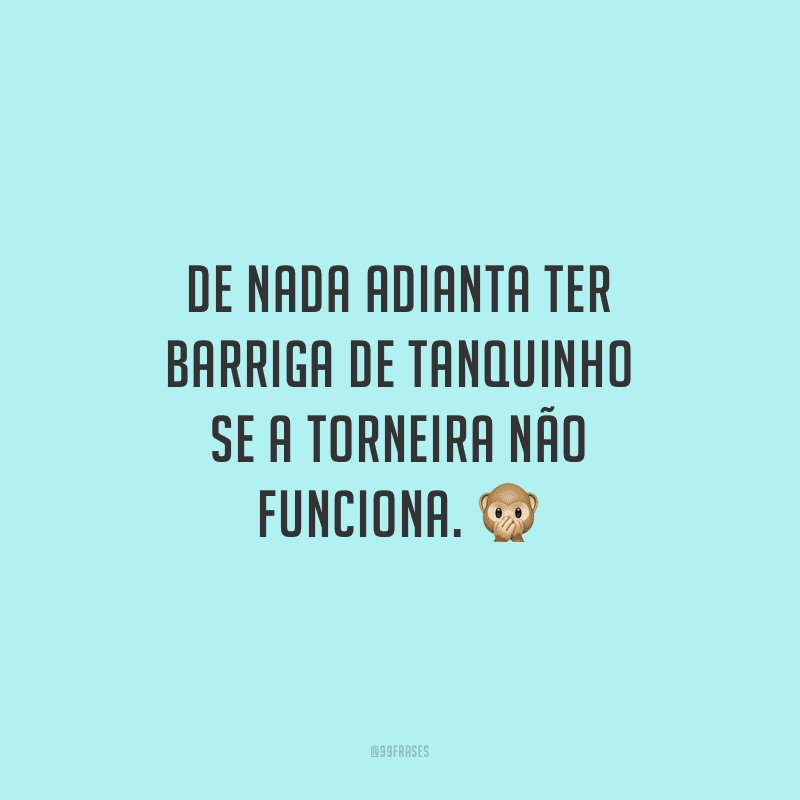 It's no use having a six pack if the faucet doesn't work.
The guy was so ugly, but so ugly, that he went to buy a mask of terror and they only sold him the rubber band.
There are people who like Carnival so much that they live the whole year in a mask.
They say that everything that goes around comes around. I think my money got lost along the way.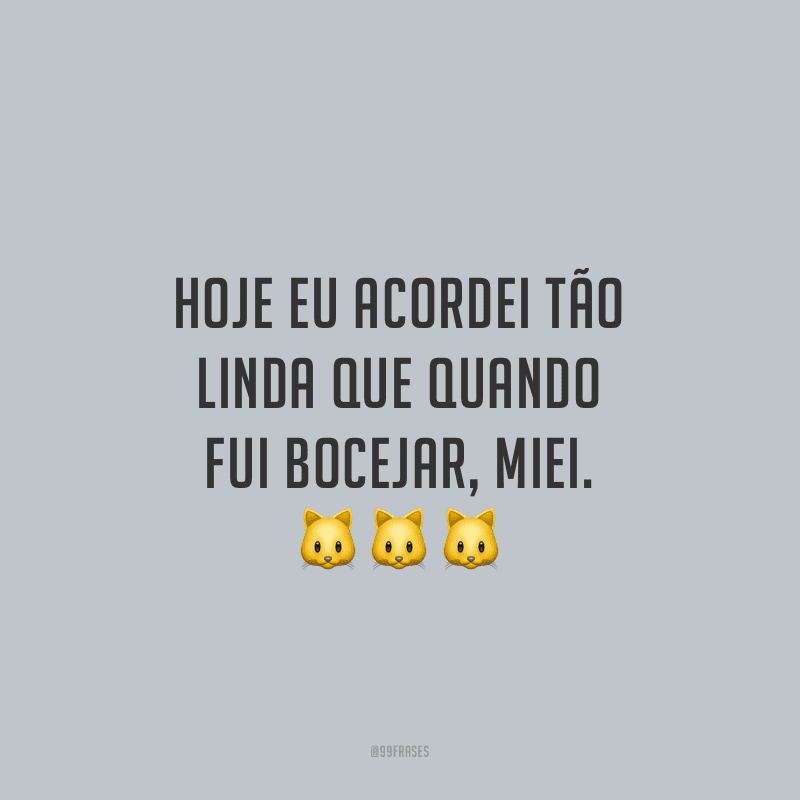 Today I woke up so beautiful that when I went to yawn, I meowed.
short funny sentences
There's always that moment between friends that ends up asking for a quick and funny answer. We separate short funny sentences for you to rock the jokes! Look: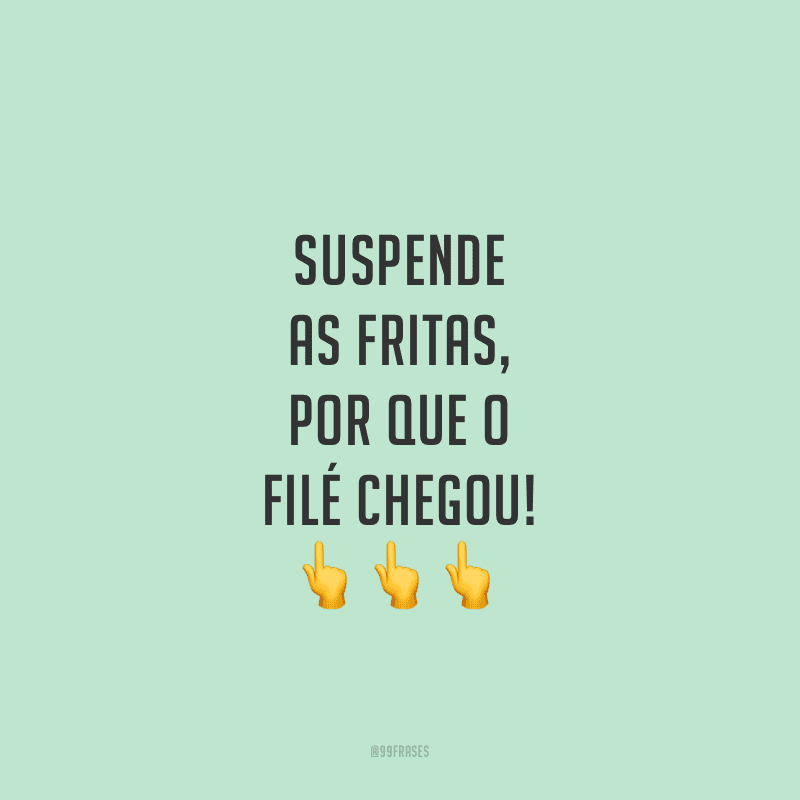 Hang up the fries, because the filet has arrived!
New season: eutonohell!
Goal: to be rich. Obstacle: sleep.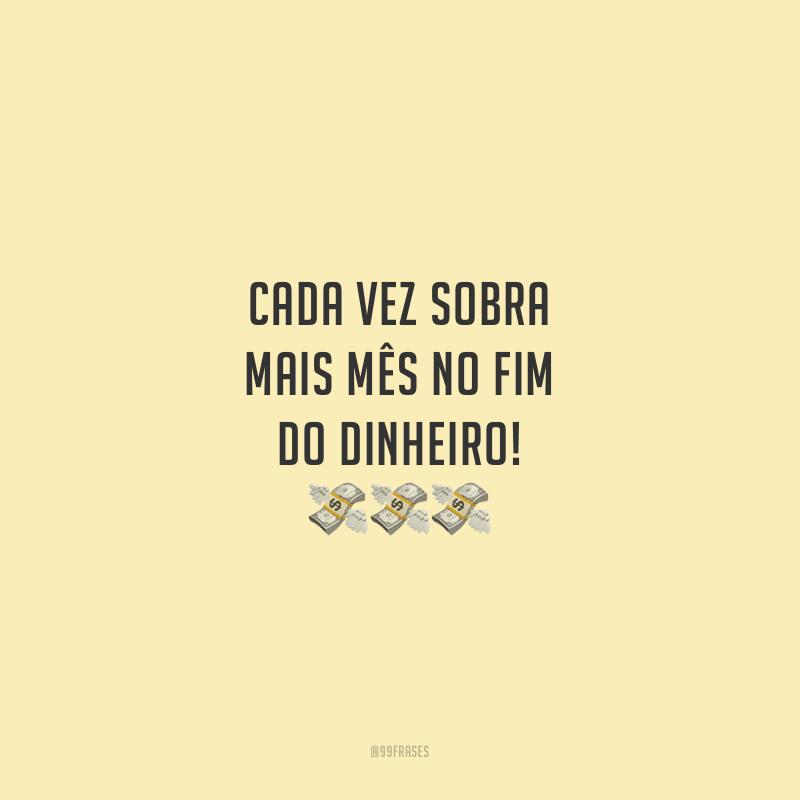 More and more months are left at the end of the money!
The beauty is profound, the ugliness is seen soon
Better in the afternoon than never.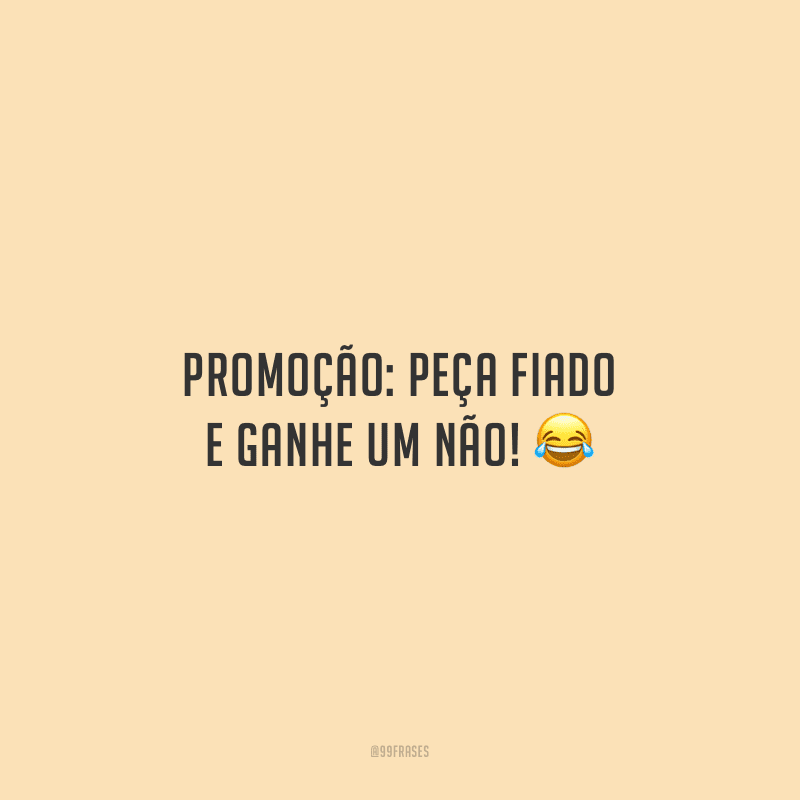 Promotion: ask for credit and get no!
Last words from the fish: "I'm fried!"
It's no use spending your life looking for your half of an orange if you're a sour lemon.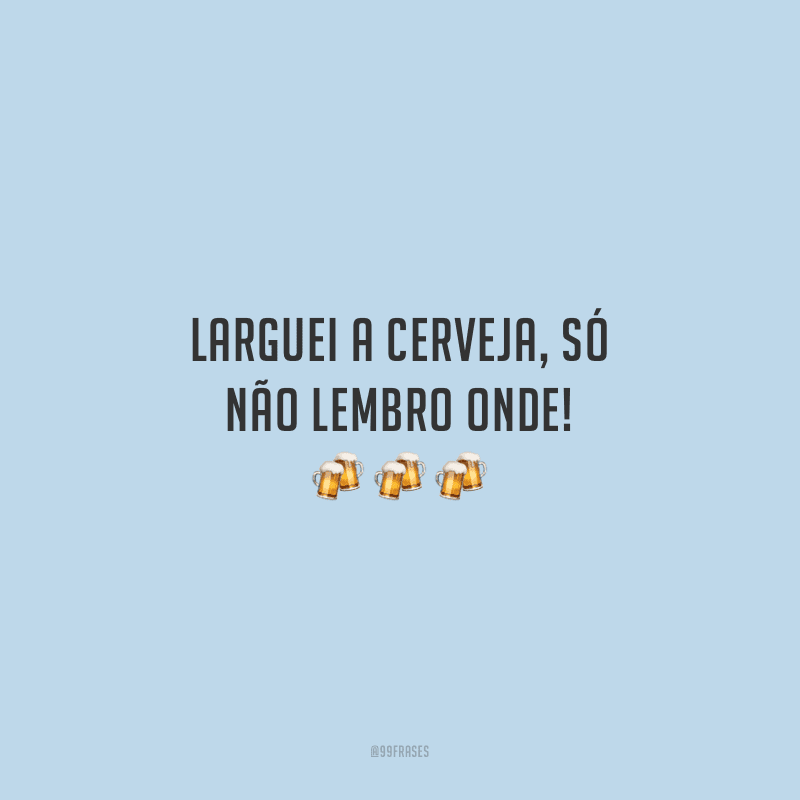 I dropped the beer, I just don't remember where!
If life were easy, baby was not born crying.
Do you know that ice you gave me? I made a caipirinha!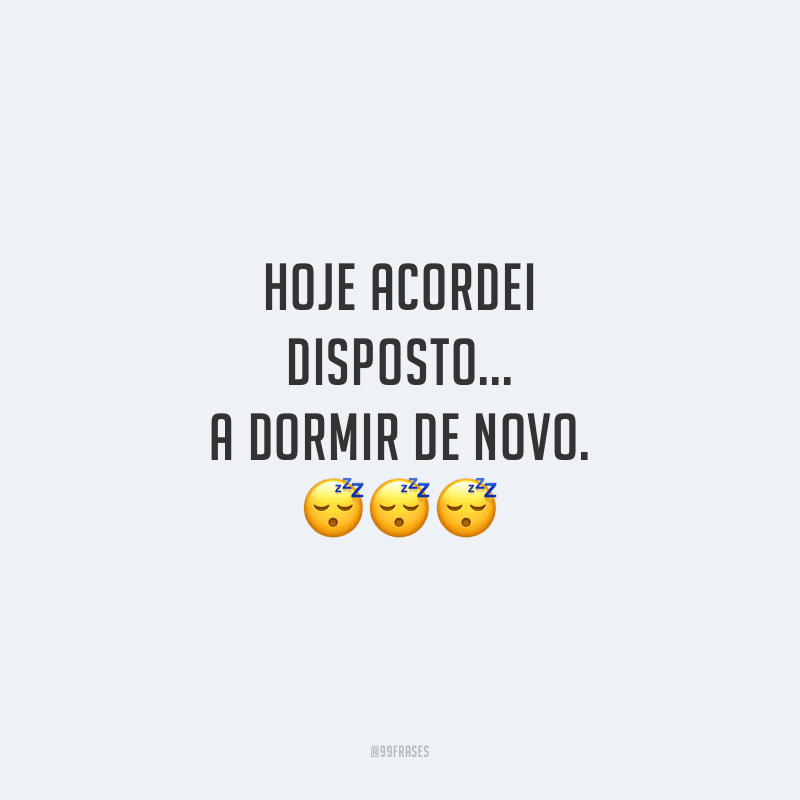 Today I woke up ready… To sleep again.
He has a lot of oily forehead thinking he is brilliant mind.
I trade fake people for French fries!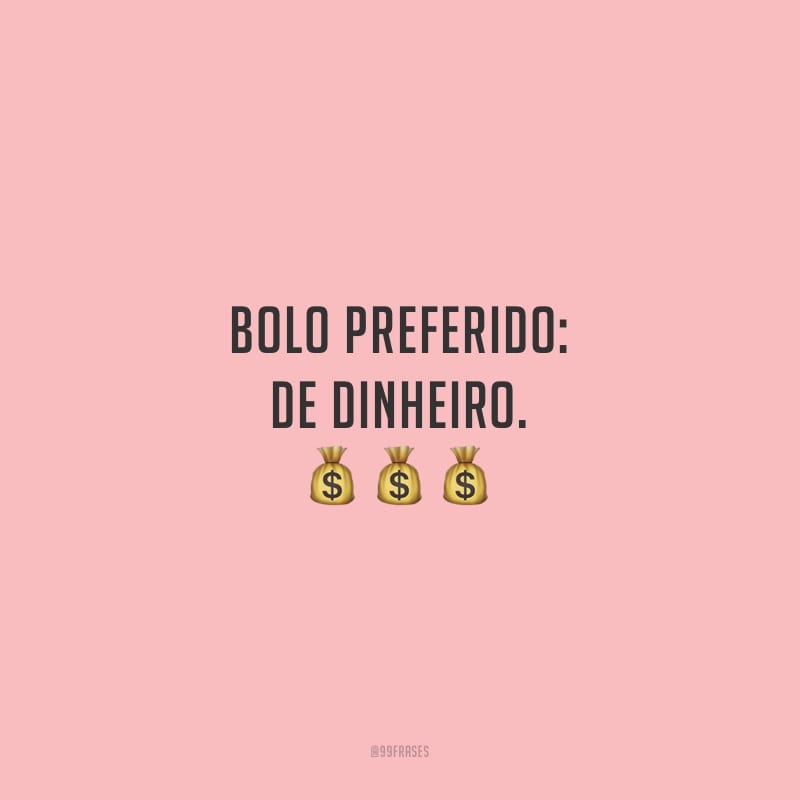 Favorite cake: money.
I respect its existence, but I don't agree.
The happy ending I know is the weekend.
Avoid the hangover, stay drunk.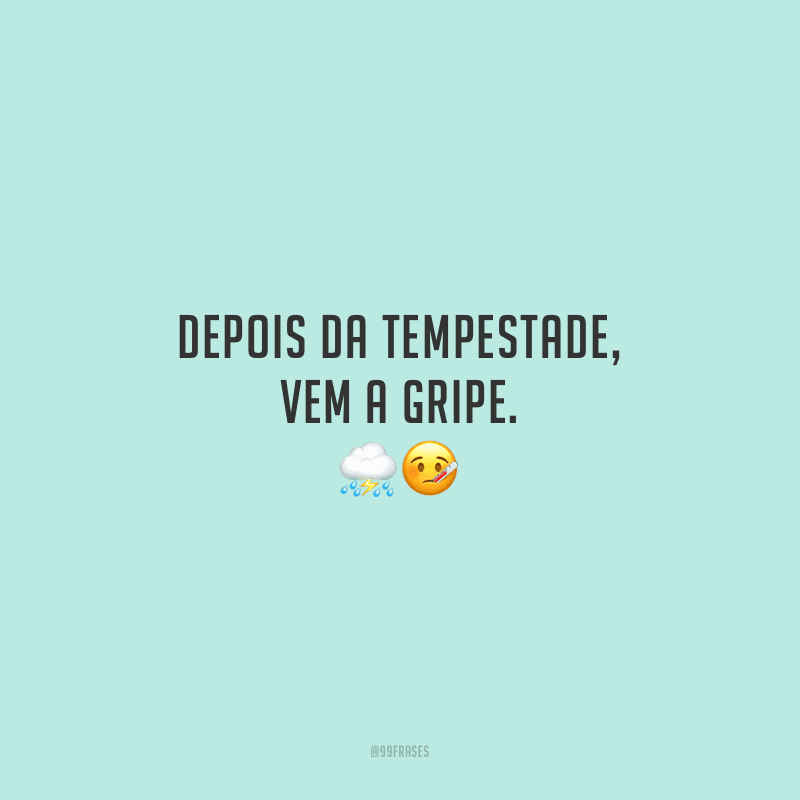 After the storm comes the flu.
funny love phrases
Sometimes declaring yourself to crush can be easier with jokes and innuendos. Here are funny love phrases for you to send to your crush!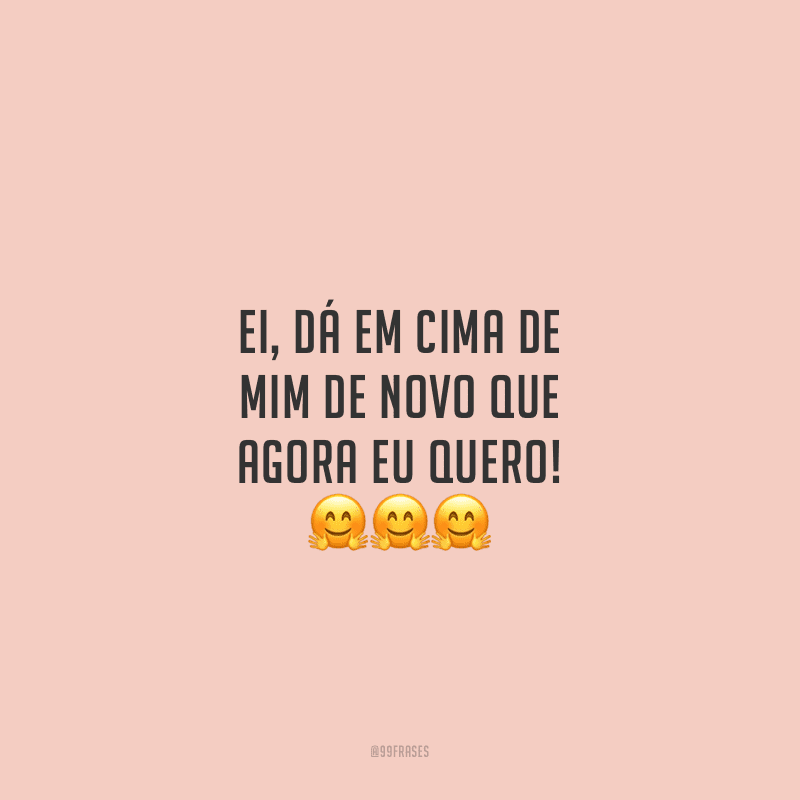 Hey, hit me again, now I want it!
Who qualifies to be the "you" of my "I love"?
For a shampoo that puts people out of their minds.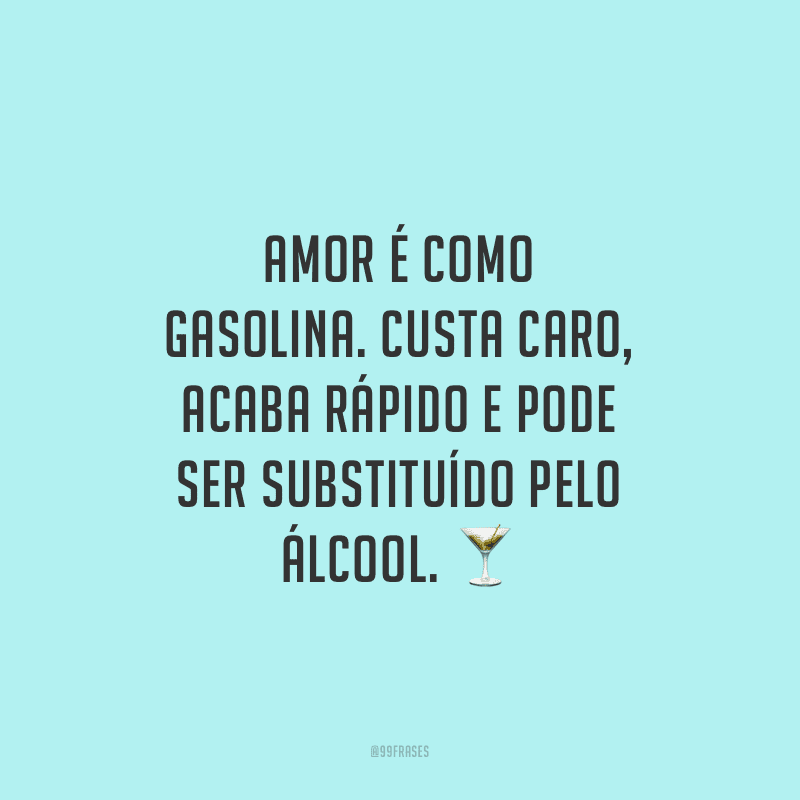 Love is like gasoline. It is expensive, finishes quickly and can be replaced by alcohol.
Let's love the next one, the previous one we know didn't work out.
Love is not what when it arrives you hope it never ends. The name of this is holiday.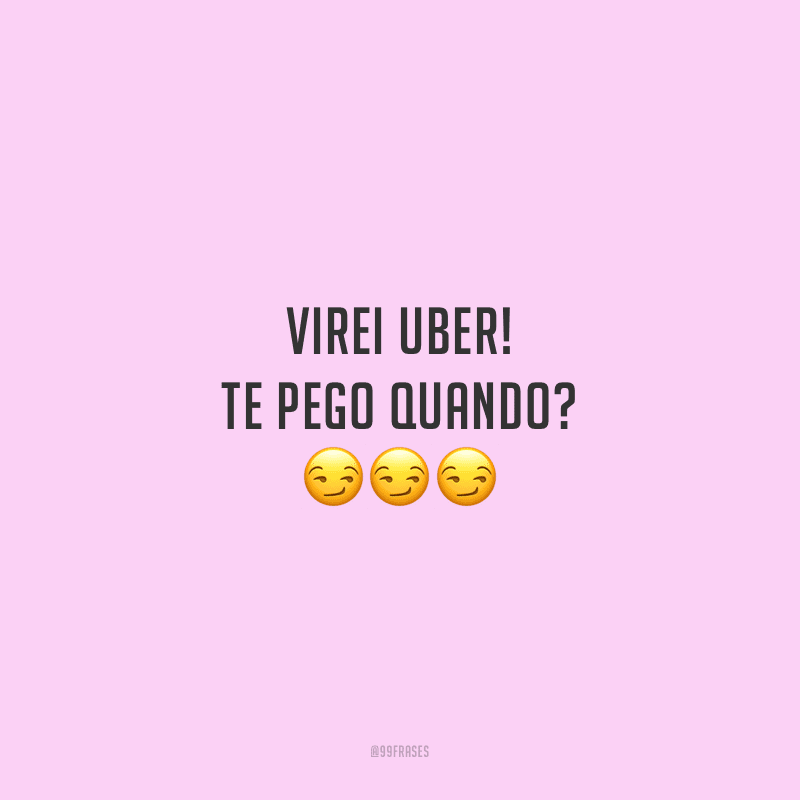 I turned Uber! Catch you when?
When potato is born, it spreads on the floor… when I fall in love, I break my face and my heart.
I'm so needy that the barbecue chef arrived and said: "- Heart?!" And I replied: "- What is it, love?!"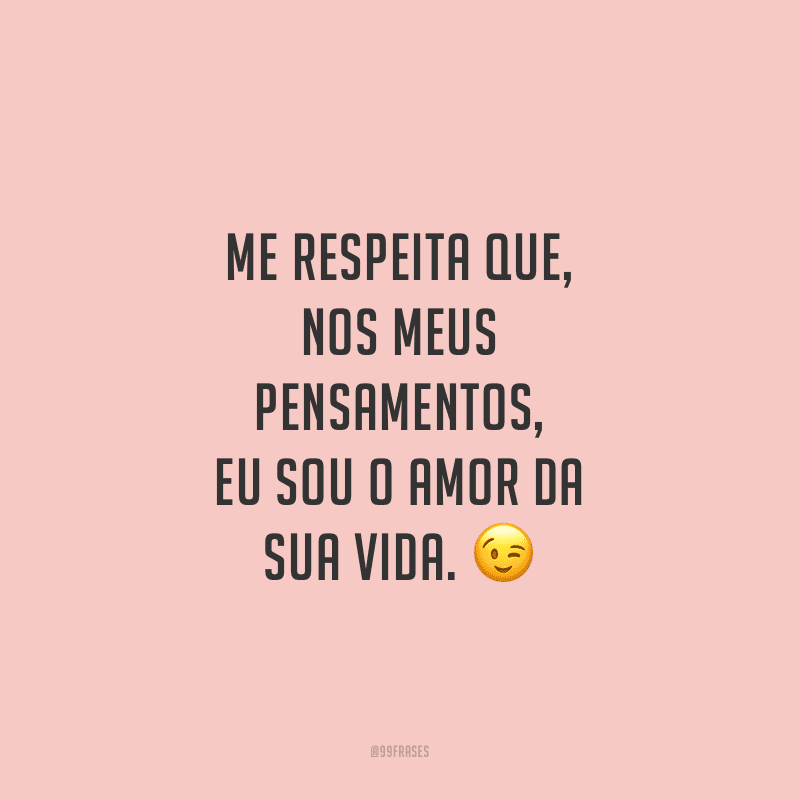 Respect me that, in my thoughts, I'm the love of your life.
I'm in mine. But if you want, I'll be on your own.
The curious case of benjaminha boca.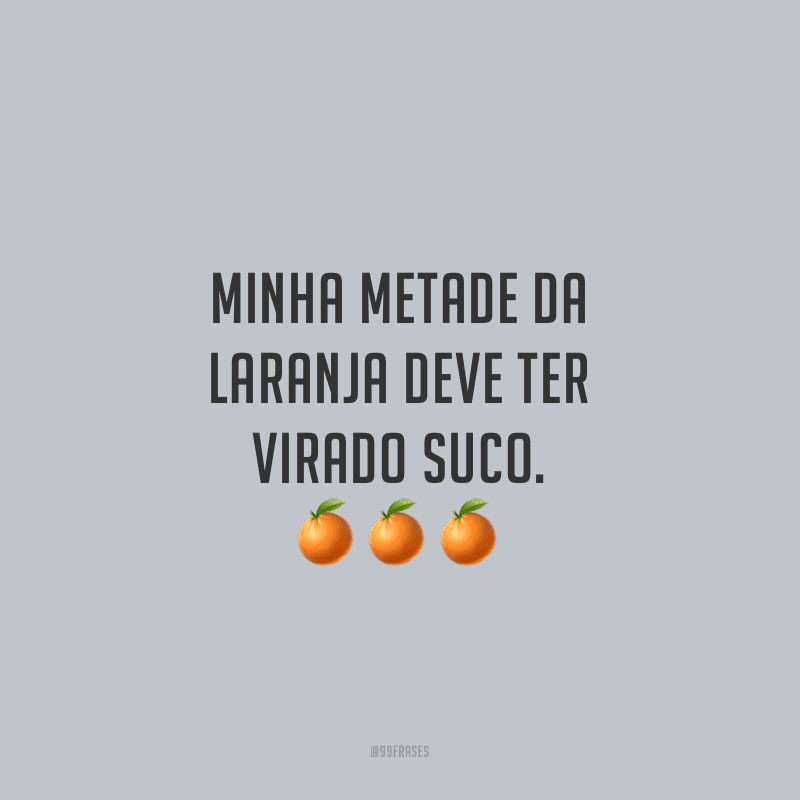 My half of the orange must have turned to juice.
Your mother would be so beautiful being my mother-in-law.
My zap is weird… I think it's missing your number on it!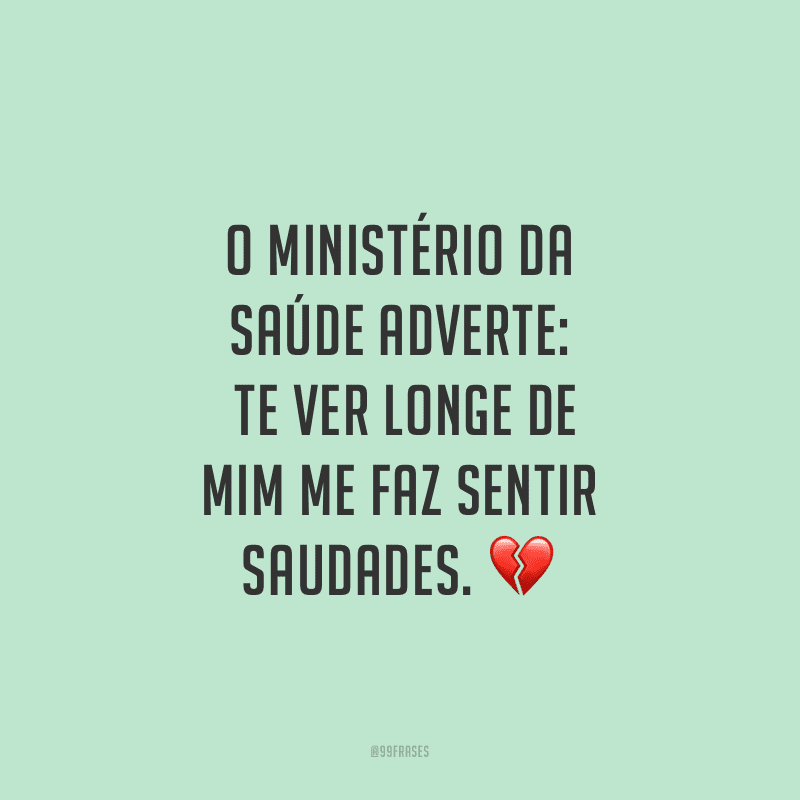 The Ministry of Health warns: seeing you away from me makes me miss you.
Baby, call me watch and come catch my delay!
I'm not Casas Bahia, but I promise you full dedication.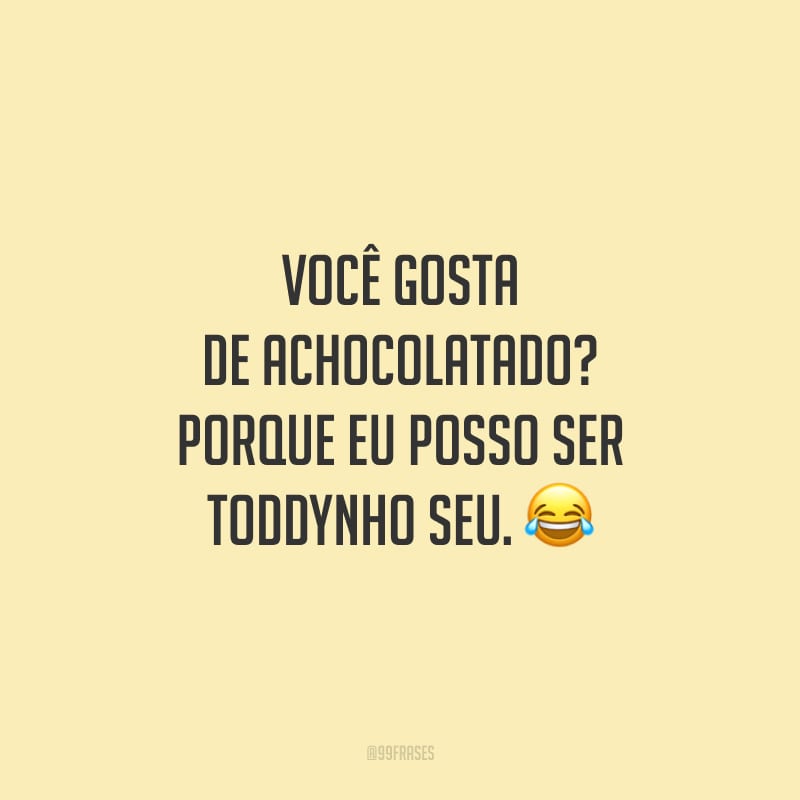 Do you like chocolate? Because I can be your Toddynho.
funny phrases for photos
Sometimes, putting a funny caption fits more with the moment portrayed in the photo than a phrase everyone uses. So, here are some funny phrases for photos. Come take a look!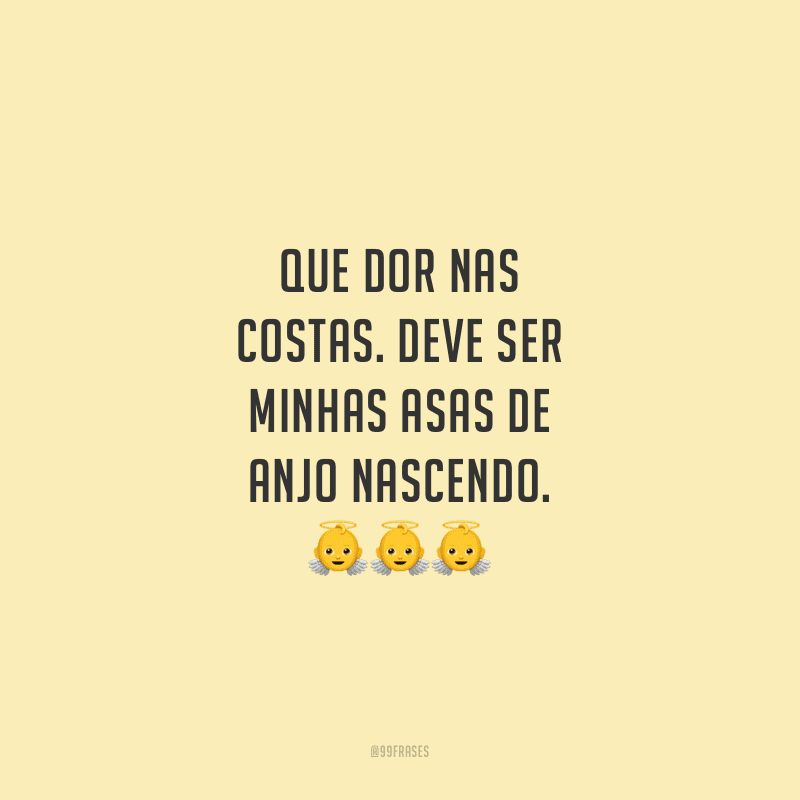 What a pain in the back. It must be my angel wings being born.
I'm more beautiful every day, regrettable news for those who hate me
Over time I learned the meaning of love for others. Do not love me? Next!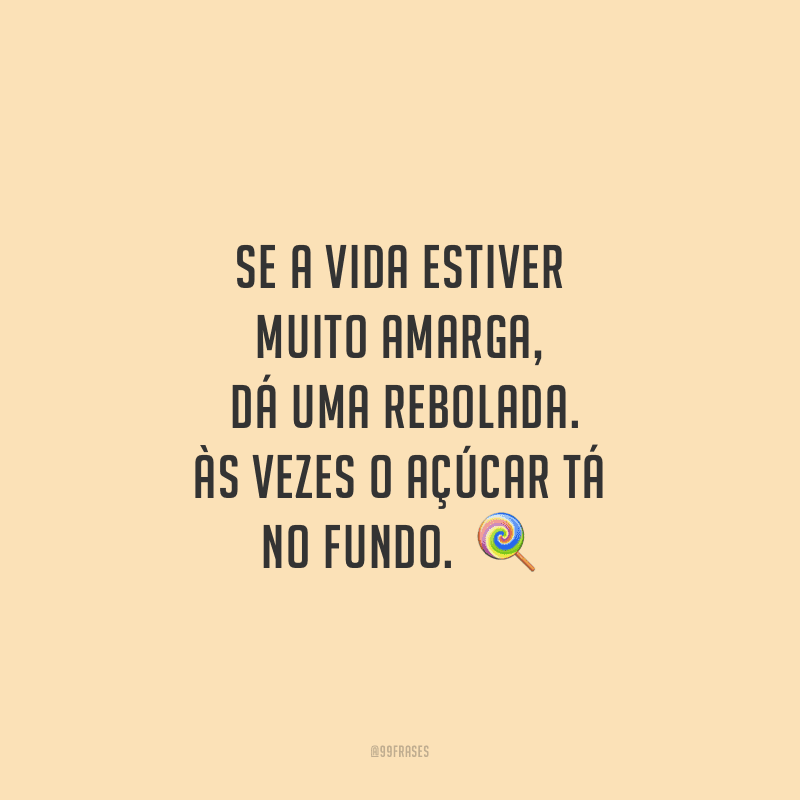 If life is too bitter, give it a whirl. Sometimes the sugar is at the bottom.
You are born without asking and die without meaning to. Enjoy the break!
But of course God exists!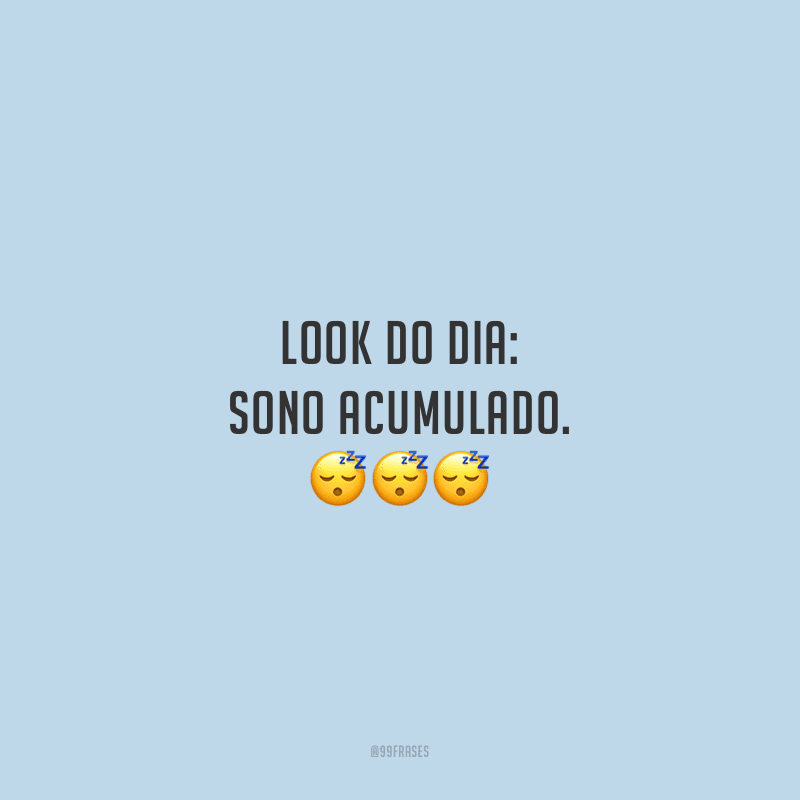 Look of the day: accumulated sleep.
Brazil forces me to drink!
Either you want it or you don't. To be preserved, only olives can stand.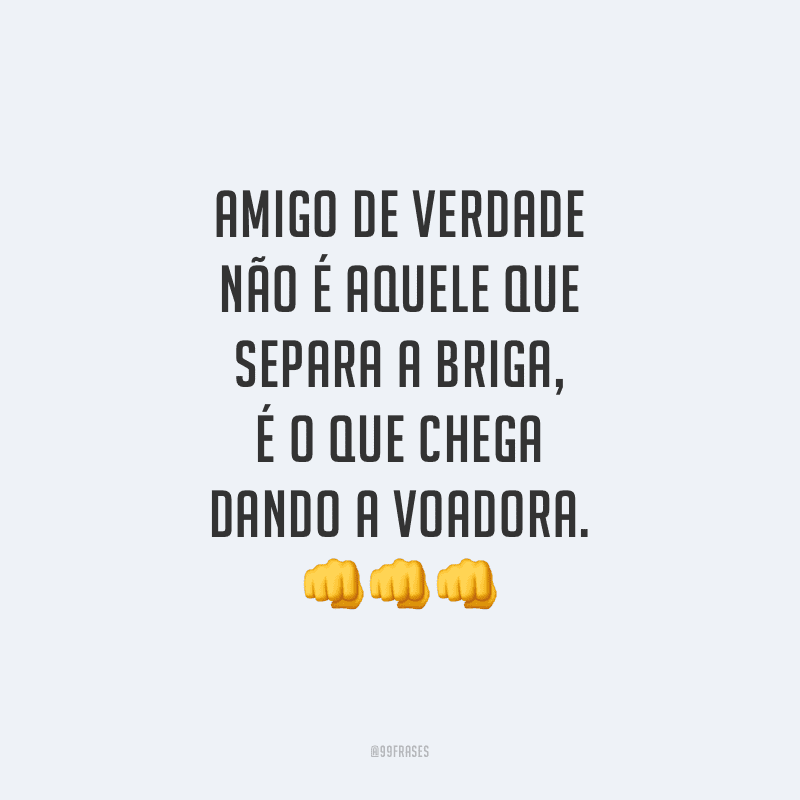 A real friend is not the one who separates the fight, he is the one who arrives giving the flying.
A toast to our faults, because no one knows the qualities!
Without your friendship and without my coffee, I'm nothing!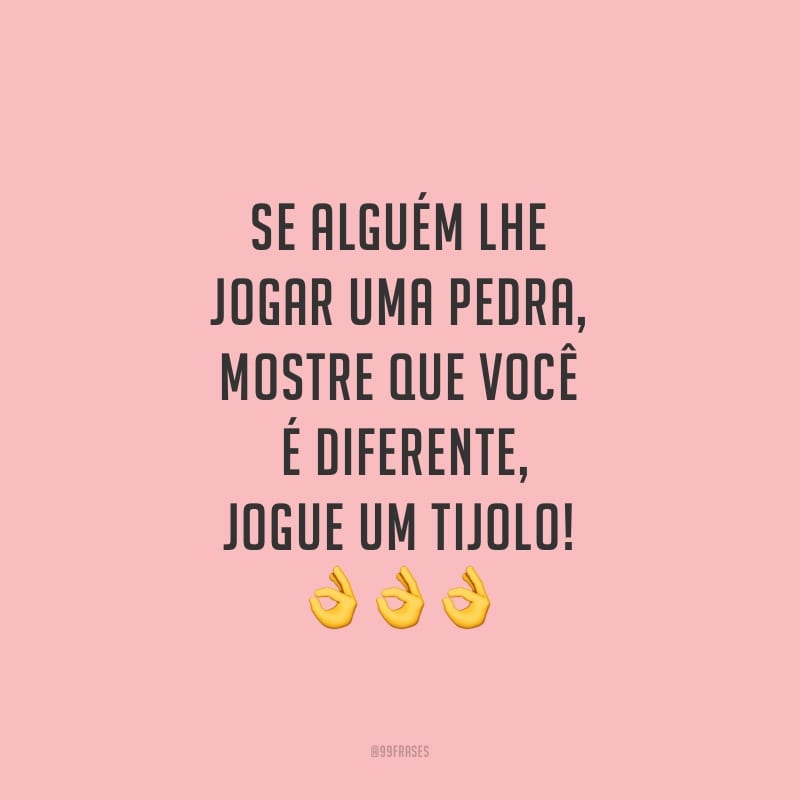 If someone throws you a stone, show you're different, throw a brick!
The important thing is to be happy. We mix the rest with vodka.
Living lying down for life doesn't bring me down anymore.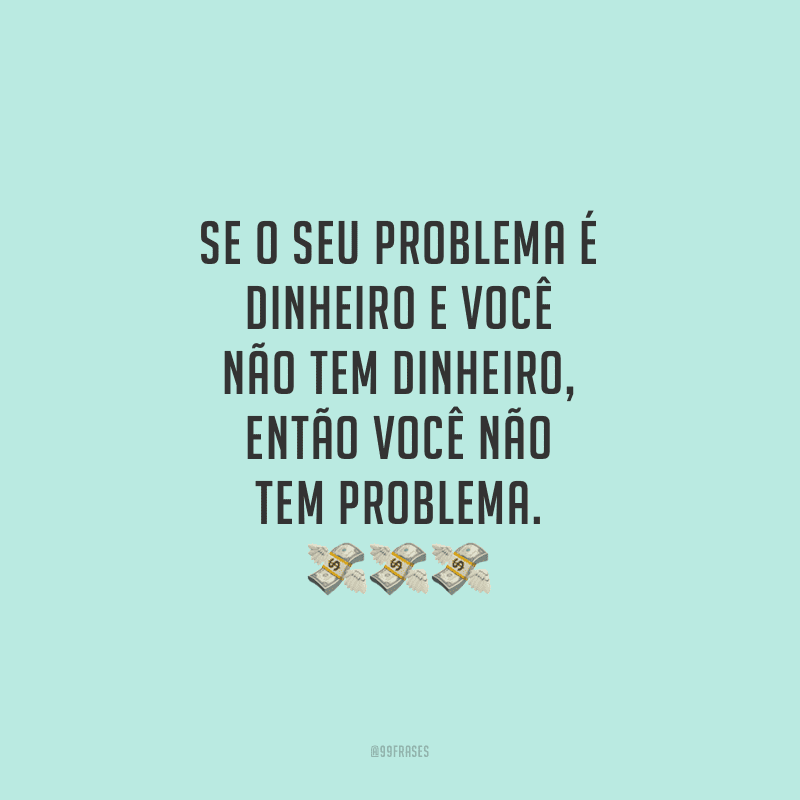 If your problem is money and you don't have money, then you don't have a problem.
For a good connoisseur, a raised eyebrow is enough!
No one is completely happy. Either lack of food or lack of sleep.
1 tequila 2 tequilas 3 tequias 4 teqyeba 5 teq "hey i love you come back to me please i can't live without you".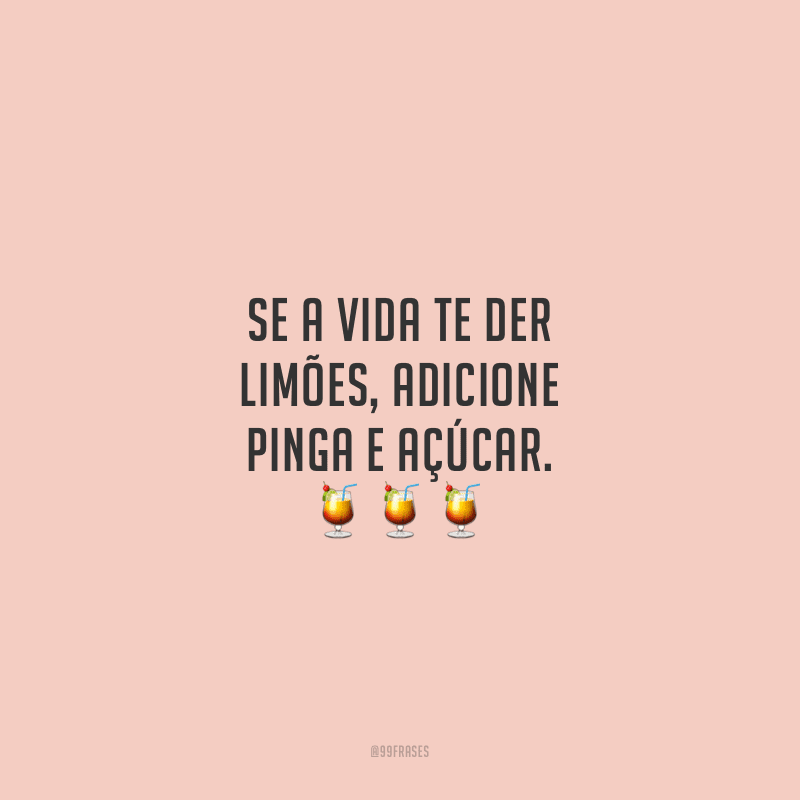 If life gives you lemons, add drips and sugar.
Funny phrases for Whatsapp
Why leave that standard phrase in the status of Whatsapp if putting a funny and relaxed is cooler? See the funny phrases for Whatsapp we selected!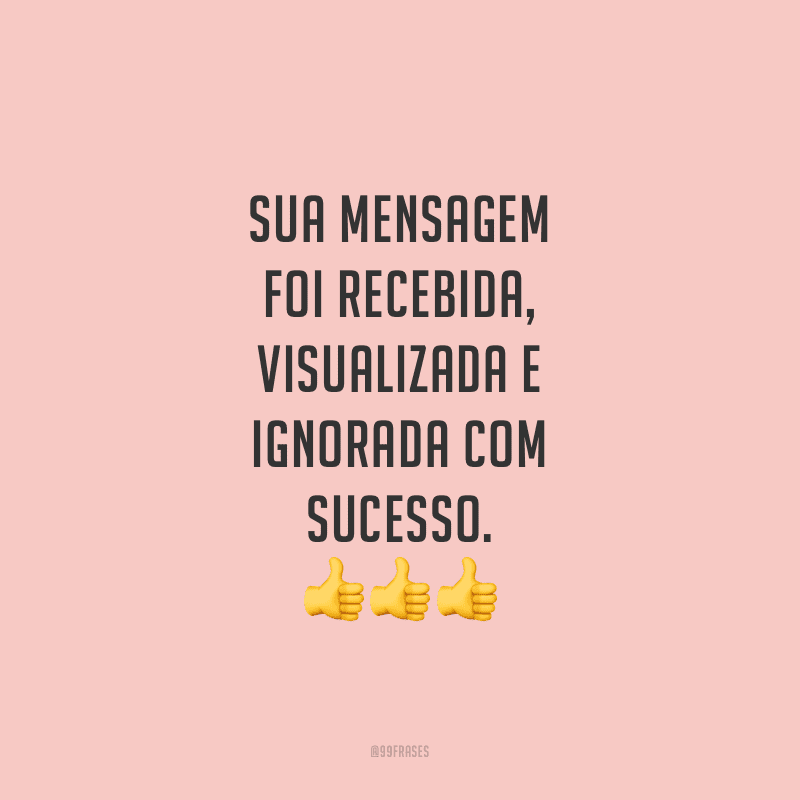 Your message was successfully received, viewed and ignored.
I'm not sensible, because I already drink beer and I'm not one for mixing.
Don't confuse persistence with being boring as hell.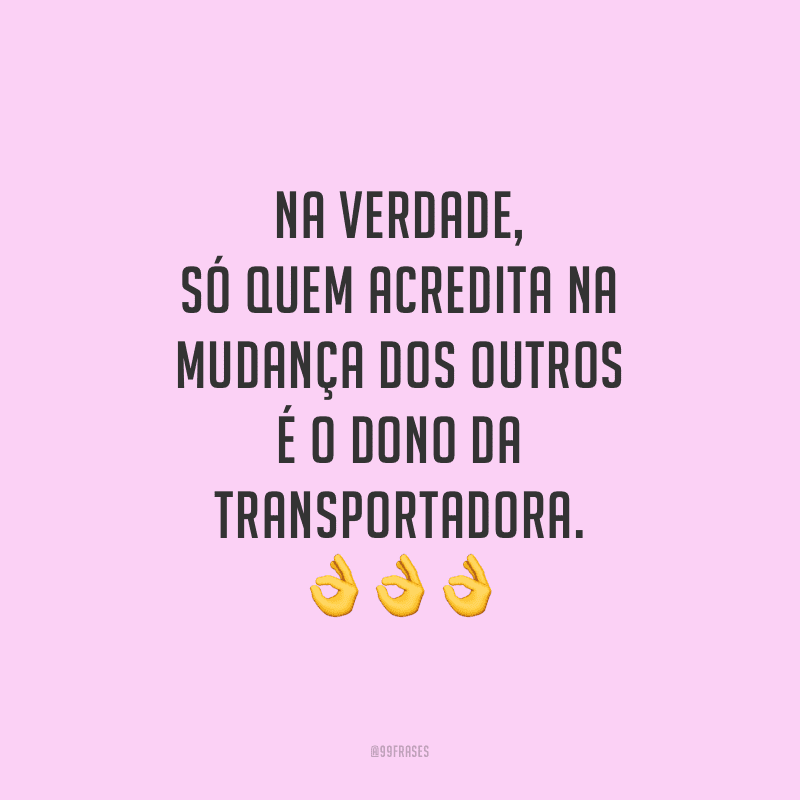 In fact, only those who believe in the change of others are the owners of the carrier.
Today I woke up feeling like the last cookie in the package… all broken!
There is a good feeling that takes me to another world, it's called sleep.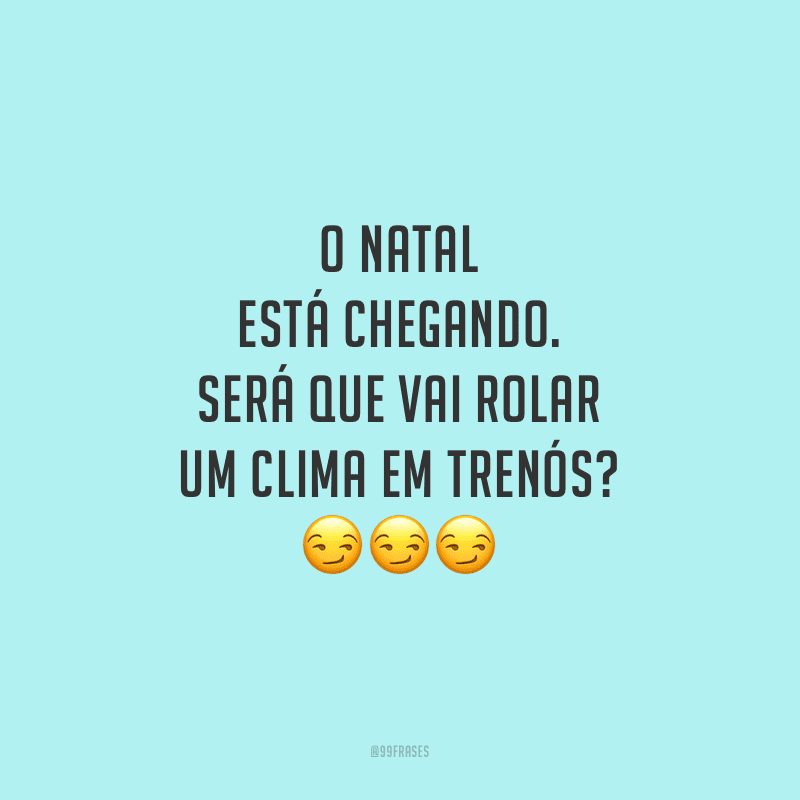 Christmas is coming. Will there be a weather in sleds?
If you…
Discover more articles in our categories Captions & Quotes & Luxe et 90s Outfits.
Thanks for visiting we hope our article 120 funny phrases for you who always want to have a joke to tell
, we invite you to share the article on Facebook, instagram and whatsapp with the hashtag ☑️ #funny #phrases #joke ☑️!