During the edition of the Met Gala 2022 which took place on May 3 at the Met Museum in New York, the theme was "Gilded Galmour". Each star dressed in the greatest designers such as Versace, Saint Laurent or Off-White. If it is Blake Lively who knew how to conquer the whole public with her 2 outfits hidden in a single dress; it was Kim Kardashian who received the wrath of Internet users.
The latter chose to wear Maryline Monroe's dress when she sang "Happy Birtday Mr.President" to United States President JKF. For this, the star had to be subjected to an intense regime in order to fit into the dress, she confides during an interview on the steps of the Met Gala.
The star of Keeping Up With The Kardashians surprised the world, some stars wanted to react following this interview which they considered shocking. This is particularly the case of the actress of the American series Lili Reinhart who wanted to speak on this subject.
The young woman said that Kim Kardashian's attitude was ridiculous and dangerous. Knowing that it is one of the biggest influencers on Instagram of this generation, the star is followed by more than 200 million people. Lili Reihnart spoke via Instagram:
"Walking on a red carpet and doing an interview where you talk about how hungry you are…because you haven't eaten carbs in a month…all to fit into a fucking dress?", "So wrong. So f-ked over hundreds of levels."
"Openly admitting that you starved yourself for the Met Gala. When you know full well that millions of young men and women look up to you and listen to your every word. This ignorance is disgusting in the extreme," the actress continued. "Please stop supporting these stupid, harmful celebrities whose entire image revolves around their bodies," she wrote. "Generally I'm not an angry person, but I swear the toxicity of this industry gets to me sometimes."
But the young actress is not the only one to think so, many celebrities shared their opinions on Twitter about it saying that it was shameful to proudly admit that one starved oneself using a dangerous diet for 3 weeks, for the sole purpose of fitting into a dress. Diet that made him lose 7 kilos in just 3 weeks.
They also believe that Kim Kardashian, who is followed by millions of young people, has the power to influence these young fans for good or bad.
And that she was not using her power in the right way, thus pushing young people to follow these same unhealthy dietary restrictions.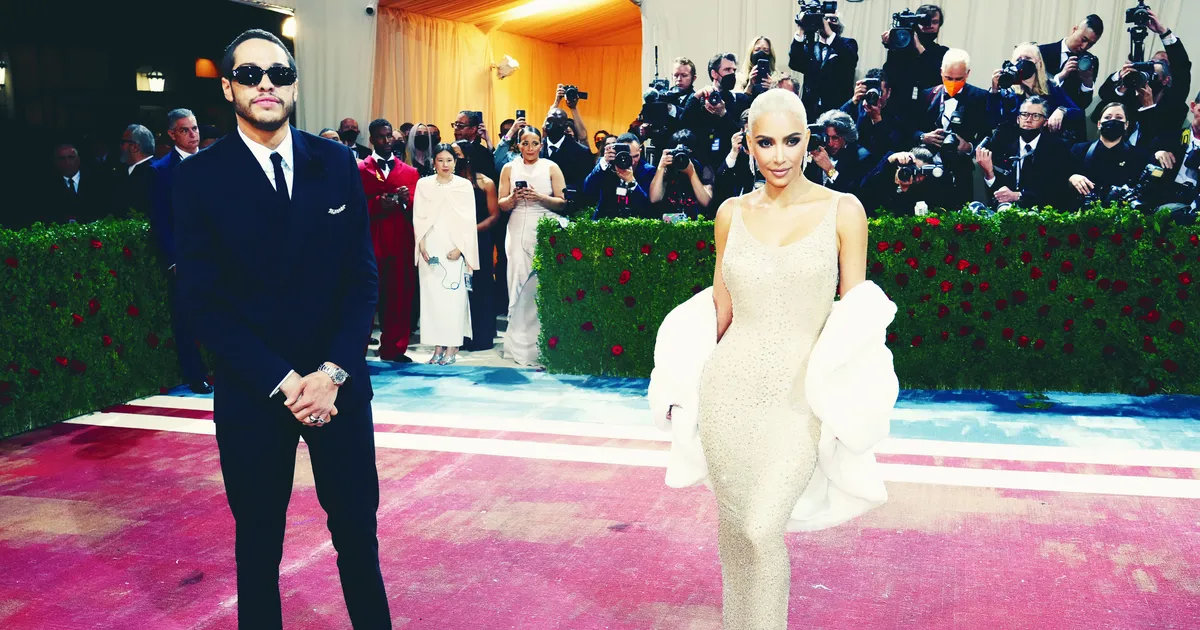 Kim Kardashian's reaction
Kim Kardashian recently spoke out about her accusations.
Kim responded with a cryptic, but direct message on her Instagram stories.
"Be teachable. Be open. You're not always right," the post read with a black wallpaper. The Keeping Up With the Kardashians alum celebrated right after the Met Gala with donuts and pizza after going carb-free for an entire month…
This evening was however important for the Kardashian family given that it was the first time that all the sisters and the mother of the Kardashian clan were gathered at the Met Gala Ball.
Kendall Jenner in a Prada dress and Kylie Jenner, who recently gave birth to her second child, wore an off-white dress in tribute to her late designer friend Virgil Abloh.