All about the collection
Palace and Calvin Klein recently formalized their collaboration after promoting it on the Palace brand's social media.
This shock duo has everything refreshing, between the key pieces of Calvin Klein, in particular underwear and jeans, adorned with playful palace motifs; this collaboration has it all.
To make this collection even more iconic, the two brands have created a personalized logo that combines the Calvin Klein brand with Palace's tri-ferg.
These patterns appear on basketball jerseys, baggy shorts and jeans with faded washes and modern details. But the two iconic brands didn't just stick to clothes.
Indeed, the collection also includes a new version of the CK ONE perfume which has been revisited for the first time.
For this version, the fragrance has been revamped with new notes of "frosted mandarin", "violet leaf" and "oak moss".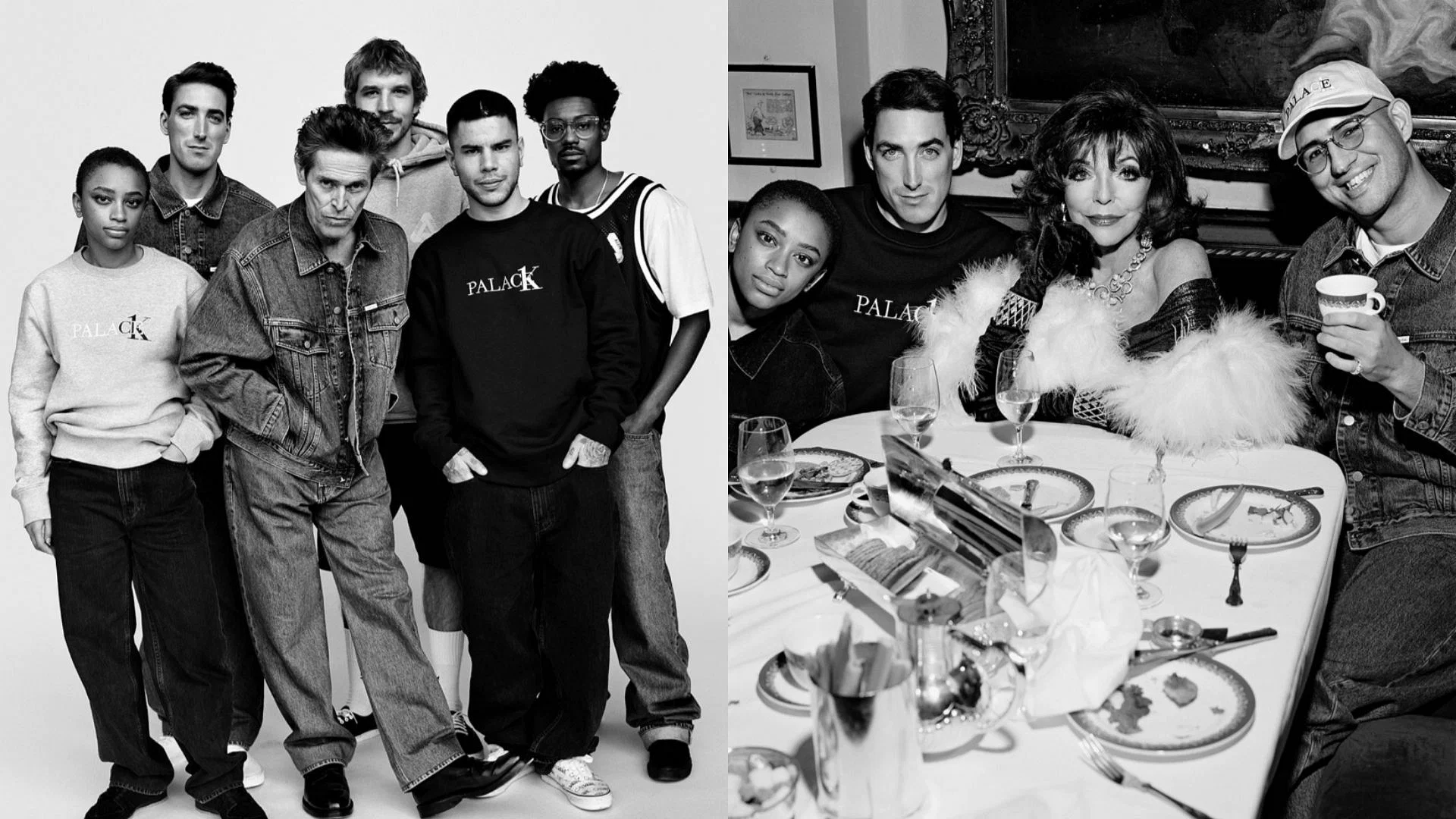 Celebrities who participate
To mark this collaboration, Calvin Klein and Palace have recruited Alasdair McLellan to produce a campaign inspired by the brand's respective home cities of New York and London.
To promote this collaboration, two videos have already been produced with stars including actor Willem Dafoe and Lourdes Leon who is none other than Madonna's daughter.
In the first video, the actor appears as a pizza maker who would pick up the phone to which heavy would be on the line.
The latter asks if it is really for the palace pet shop. To which the actor replies no, it's a pizzeria.
The second video is more based on the cultural mix of London where Palace is from and New York where the Calvin Klein brand comes from.
A simple and uncluttered campaign which has the merit of being clear.
Celebrating both cities, the campaign features a cast ranging from Palace team skaters, such as Lucien Clarke and Charlie Birch, to Hollywood royalty, starring Willem Dafoe and Dame Joan Collins.
Other names featured in the campaign include The Pet Shop Boys, Adwoa Aboah, Lola Leon, Precious Lee and Unknown T.
To express his gratitude for this collaboration, Palace founder Lev Tanju recently said:
"I feel very lucky to be launching our very first fragrance with Calvin Klein. CK ONE has shaken up the Status Quo and being able to make a new version of it like a Palace has been a dream.

I grew up admiring iconic Calvin Klein campaigns of the early 90s for their simplicity and edgy portrayal of a fashion that appealed to everyone. They had such a visual impact: the casting, the energy, all of that remains unparalleled. From the first call with the Calvin team, I knew there was a lot we could do. This collaboration has grown organically and I am proud of everything we have created together."
The collection seems to have gone very well and the current seems to have flowed wonderfully. Hopefully this collaboration is the start of a long list of future ones.
When will the Palace x Calvin Klein collection be available?
The release of this collection will launch on Friday, April 8, 2022 and will be available on Palace and CK's e-commerce site at 11:00 AM EST Coast.
What will the Palace x Cavin Klein collection contain?
The collection will consist of the famous iconic pieces of the Calvin klein brand such as underwear, fleeces, jeans. With Palace brand prints. A perfume will also be offered.