Epic Games has partnered with the haute couture house Balenciaga to bring the very first luxury Fortnite skins into the game. But the two companies aren't just working on virtual clothes. They also join forces to create an in-game Balenciaga hub and clothing line which you will be able to purchase in the real world.
Fortnite x Balenciaga Skin
There will be four new Fortnite x Balenciaga skins, which you can see in the photo below, and each will have alternate styles.
Epic also plans to sell other Balenciaga-themed accessories, including a pickaxe based on the Speed ​​Sneaker and a Balenciaga backpack.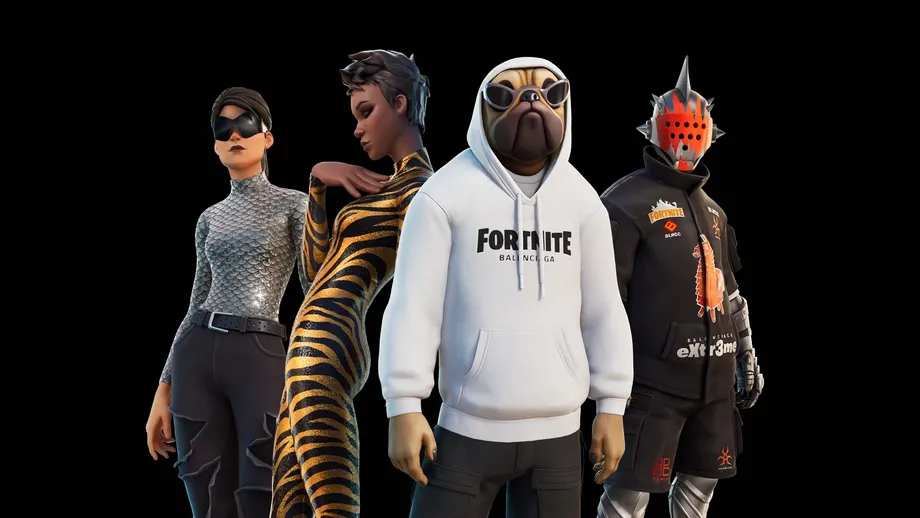 A Balenciaga hub on the game
The new gear will be available both in the Fortnite store and in the Balenciaga-themed "Strange Times" creative hub.
Below is an overview of what the Strange Times hub looks like. The animated panel in the game representing the Doggo dog in a Balanciaga hoodie will also be present in the real world, notably in London, Tokyo, New York and Seoul. Enough to make a good advertisement for the game and the haute couture brand.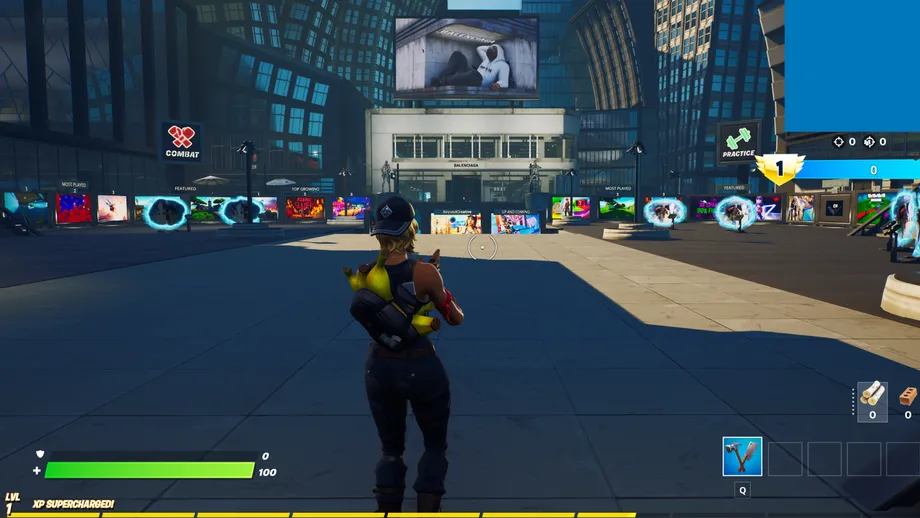 You can see the trailer on the game here:
Fortnite x Balenciaga clothing line
If you like the hoodie that Doggo wears, you will be able to purchase it in the real world. But this will not be the only item of clothing, there will also be a shirt, tshirts and caps in Balenciaga's latest collection. Available from Monday on the brand's official store.
But the coupling between Fortnite and Balenciaga is obvious given the importance of virtual outfits in the culture of the game.
"Fortnite is fashion. The whole Fortnite experience is all about self-expression, player agency, and being able to experience a fantasy by playing characters and outfits that people want to wear. " said Adam Sussman, president of Epic Games.
Video games and luxury brand
Epic isn't the first video game to collaborate with a fashion house. Roblox partnered with Gucci to create a virtual garden last May. Louis Vuitton also partnered with League of Legends for a clothing line and sponsored the "Worlds", Riot Games' world championship.
These luxury brands are also partnering with esports players, as we have seen with Fnatic x Gucci and its diving watches.
It is therefore likely that this kind of partnership between haute couture houses and video games will be done more and more, especially to reach the youngest.
Conclusion
The partnership between Epic and Balenciaga is also a way to prove the power of its game engine Unreal Engine and its new version 5.
"I think that's just the start," said Emily Levy, who works on partnerships at Epic. After the in-game concerts, we will surely see more partnership with clothing brands on the Fortnite game in the future.